St. Katharine Pier & St. Katharine Docks
St. Katharine Dock was constructed in 1827 by Thomas Telford and takes its name from "St. Katharine's by the Tower", a medieval hospital which stood on the site. The docks officially opened in 1828.
The docks became popular with expensive cargo's from around the world including ivory, perfumes, marble, tea, spices & rum. The docks eventually closed during the industrial revolution due to the increasing size of cargo ships.
Today St. Katharine's is a haven for yachts with bars, restaurants and shops. Closely situated to the Tower of London & Tower Bridge, St. Katharine Pier is a quieter and picturesque alternative to
Tower Pier
.
St. Katharine Pier
Thames River Services from St. Katharine Pier

Thames River Services operate regular cruises between Westminster Pier, St. Katharine Pier & Greenwich Pier. Between April-October Thames River Services also operate extra services with five sailings continuing downriver to the Thames Flood Barrier each day.
48 Hour Ticket

Other Thames River Services Piers
Private Charters from St. Katharine Pier
Our versatile party boats are a popular choice on the River Thames. Large open decks, heated saloons & fully licensed bars are just a few of the facilities to be found on-board.
We provide a wide range of catering & dining options, perfectly paired with our extensive wine menu. Our entertainment options & decorations can also make your event truly unique.
Near St. Katharine Pier**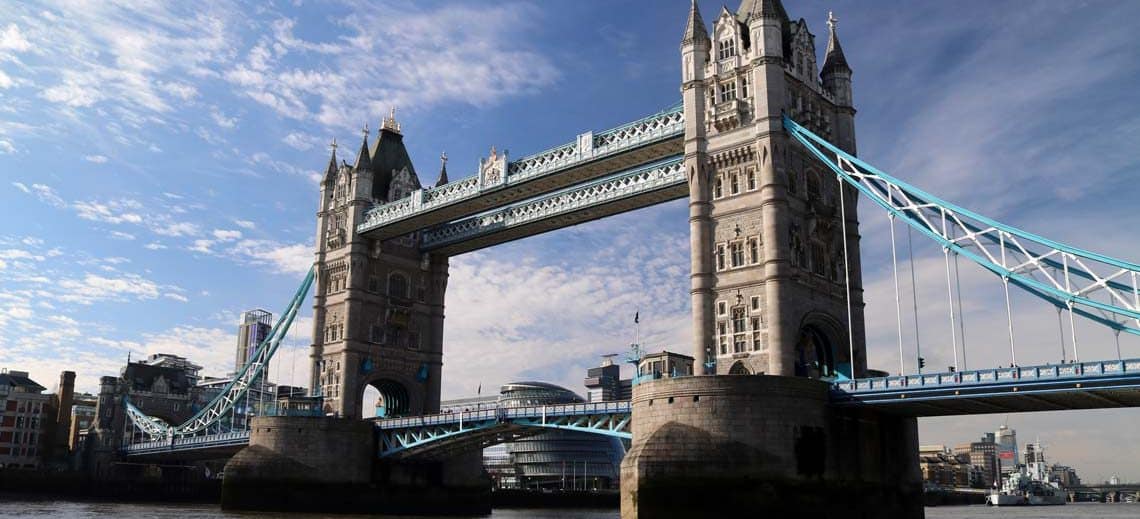 Tower Bridge is one of the most famous bridges in the world & was designed by Sir John Wolfe Barry & Horace Jones. The bridge opened in 1894 & the centre span is split into two bascules which open to allow ships to pass through to the Upper Pool.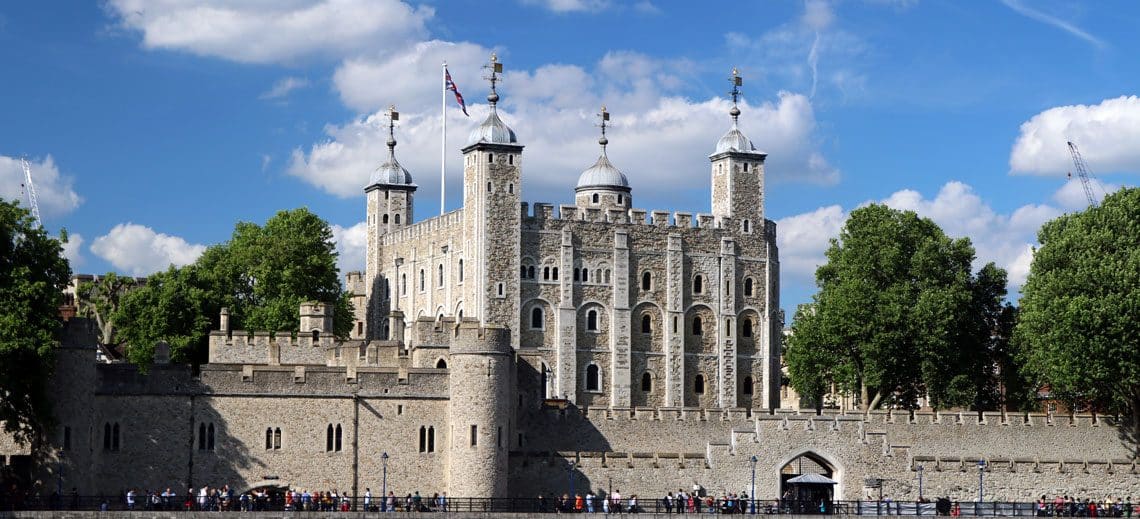 The castle takes its name from the White Tower which was constructed in 1078 by William the Conqueror. The Tower of London has served as an armour, treasury, menagerie, the royal mint & is currently home to the Crown Jewels.
St. Katharine Pier Gallery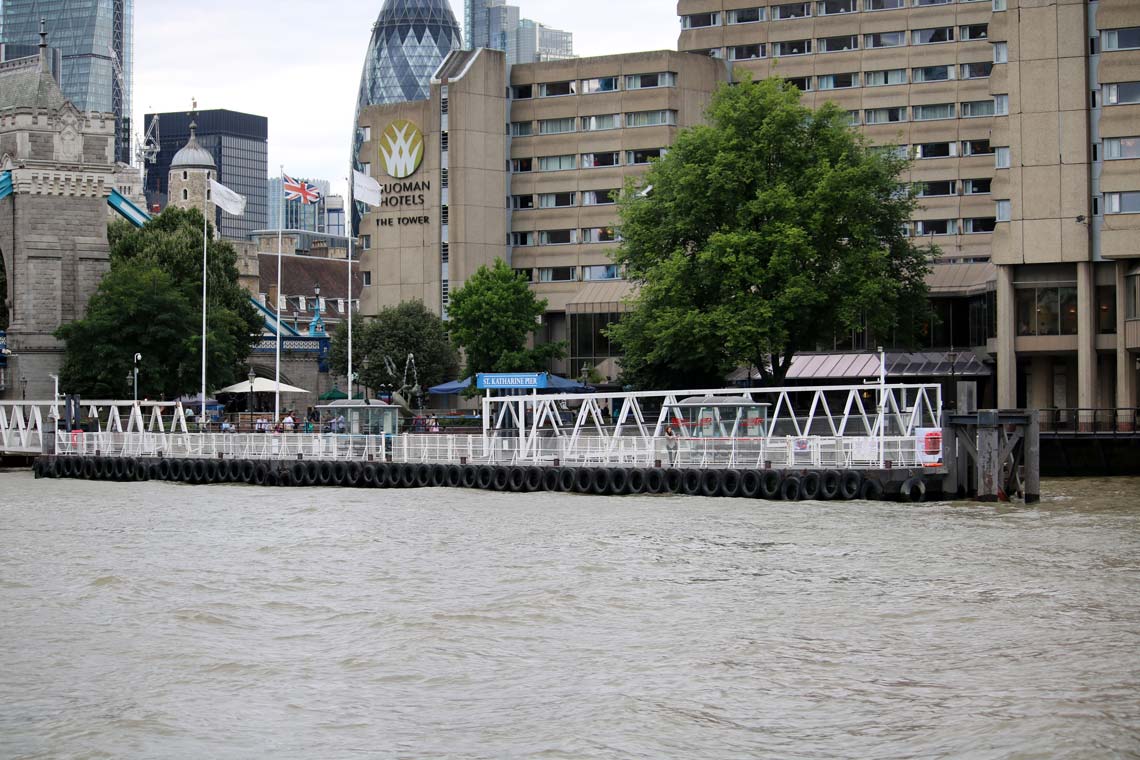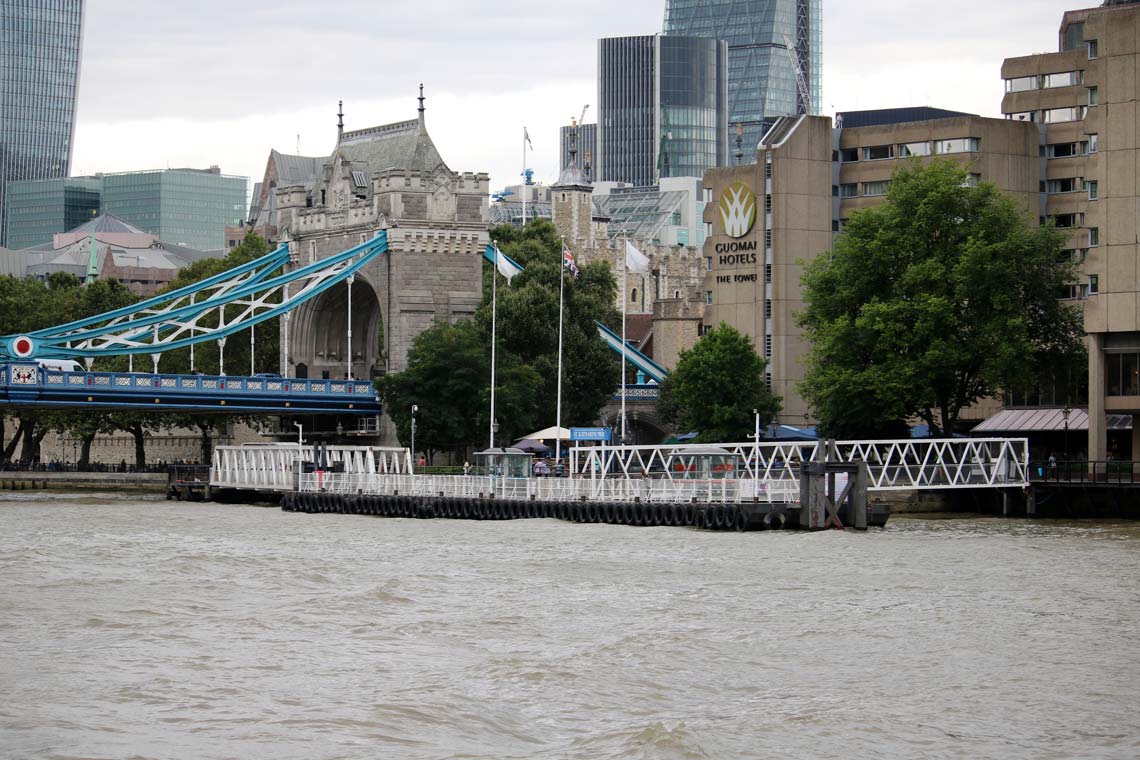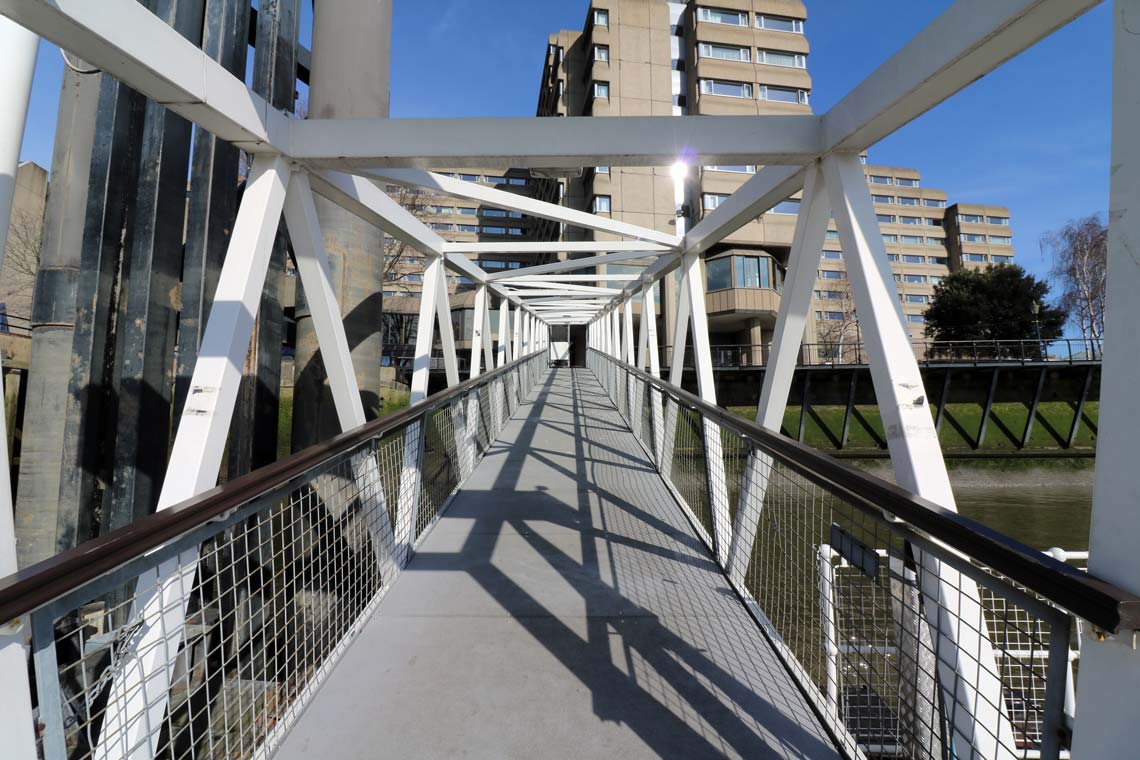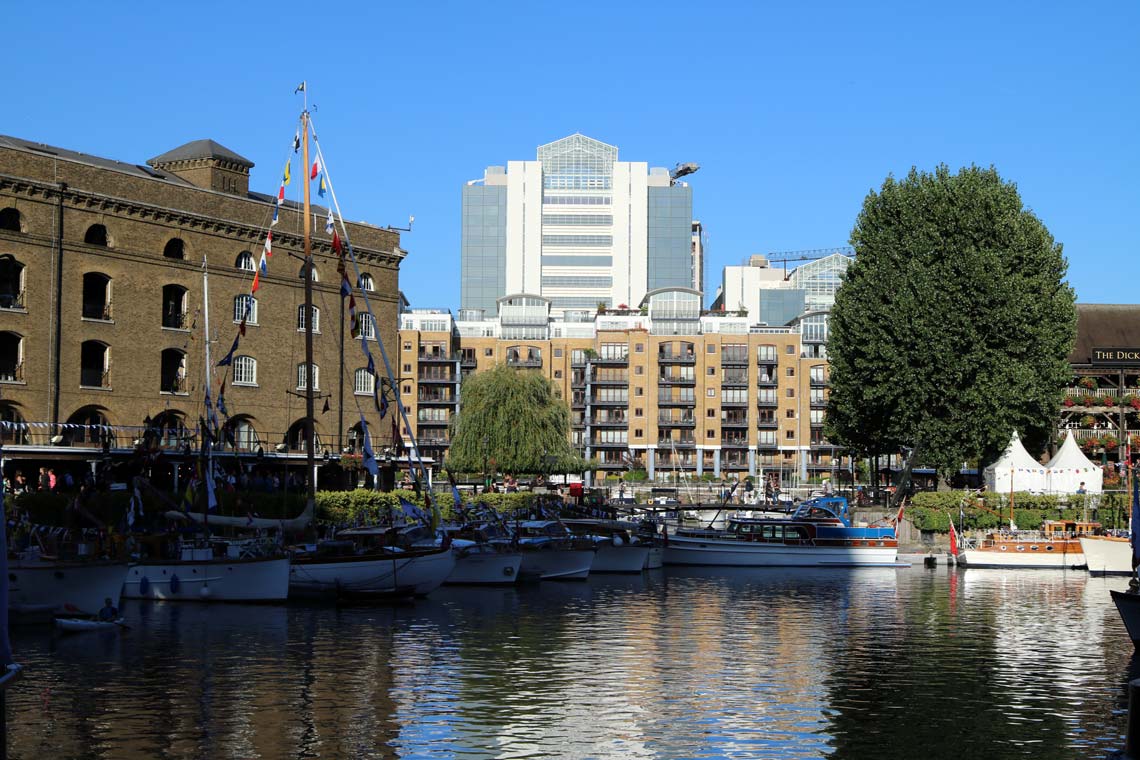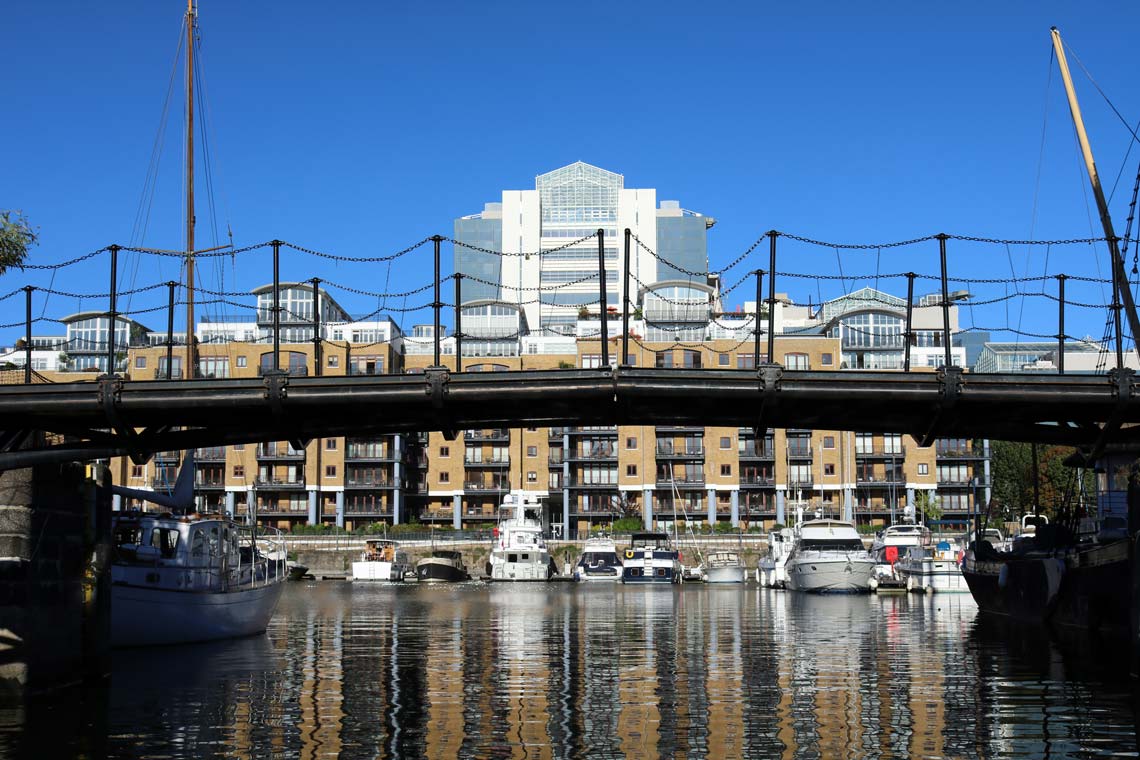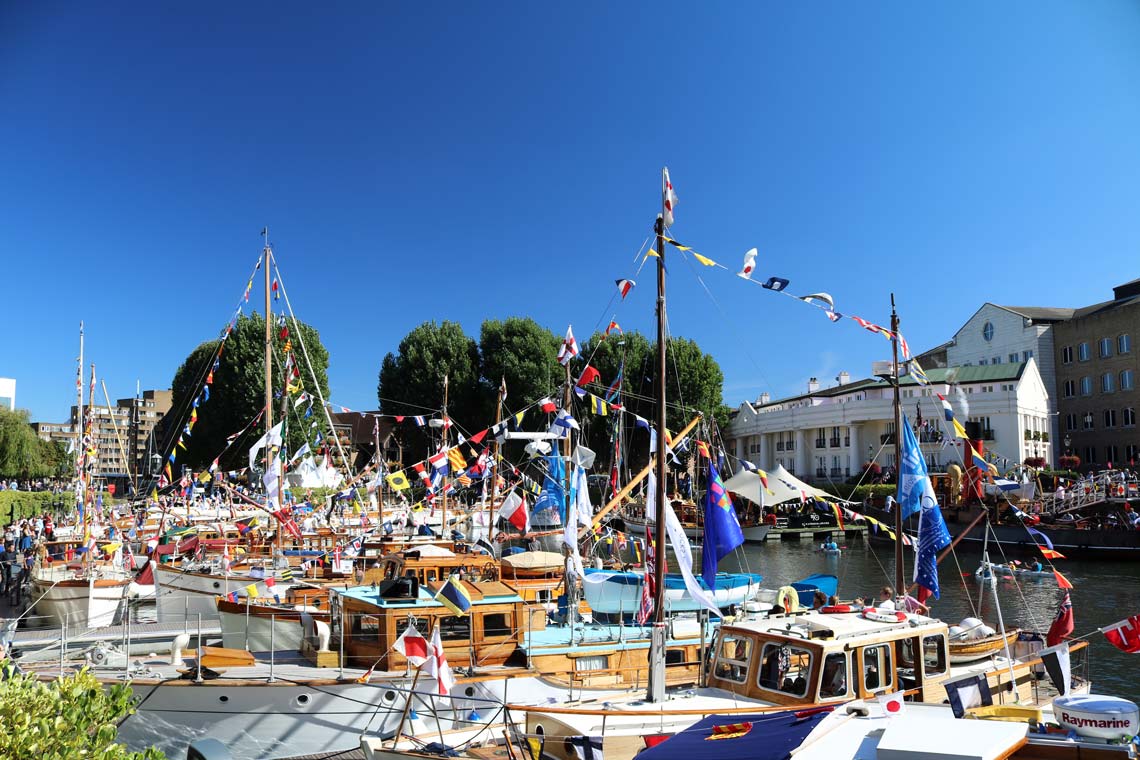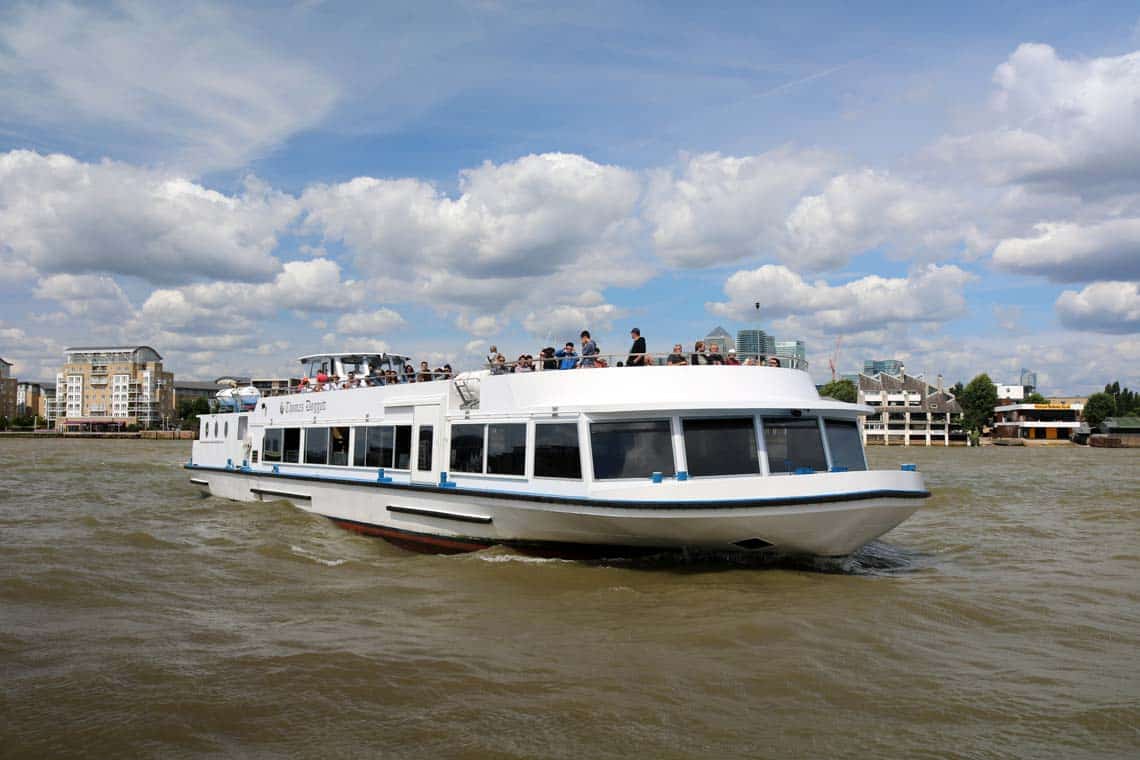 There's plenty to do on the River Thames this half-term & Thames River Services are offering 50% off all tickets between 10-25 February 2018. 50% off Tickets between 10-25th February
Read More »
* Cruises to the Thames Flood Barrier will only operate between 1st April 2019 – 28th October 2019 inclusive.
The last boat to the Thames Barrier departs Westminster Pier at 14:30, St. Katharine Pier at 14:50 & Greenwich Pier at 15:30.
The Thames Barrier Cruise is a 1-Hour round trip with no stops. Pre-booked groups can arrange to be dropped off or collected from Barrier Gardens Pier near the Thames Barrier Information Centre.