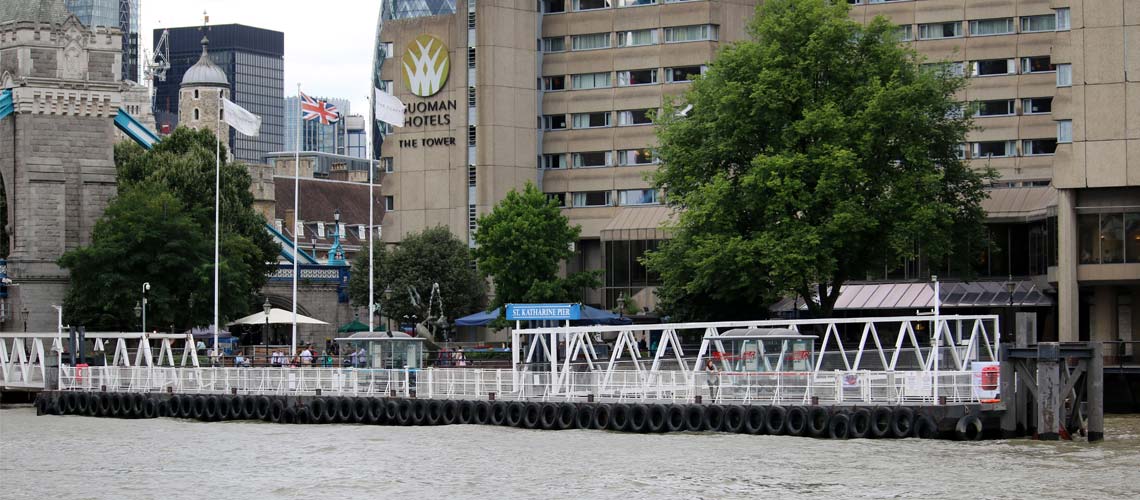 About St. Katharine Pier
St. Katharine Dock was constructed in 1827 by Thomas Telford and takes its name from "St. Katharine's by the Tower", a medieval hospital which stood on the site. The docks officially opened in 1828.
The docks became popular with expensive cargo's from around the world including ivory, perfumes, marble, tea, spices & rum. The docks eventually closed during the industrial revolution due to the increasing size of cargo ships.
Today St. Katharine's is a haven for yachts with bars, restaurants and shops. Closely situated to the Tower of London & Tower Bridge, St. Katharine Pier is a quieter and picturesque alternative to
Tower Pier
.
Address