There's plenty to do in & around the River Thames during the Summer Holidays. We have cruises between Westminster Pier, St. Katharine Pier & Greenwich Pier everyday & five sailings continue downriver to the Thames Flood Barrier.
Below are just some of the events taking place at Westminster, St. Katharine's & Greenwich.
1. Cruise through the Thames Barrier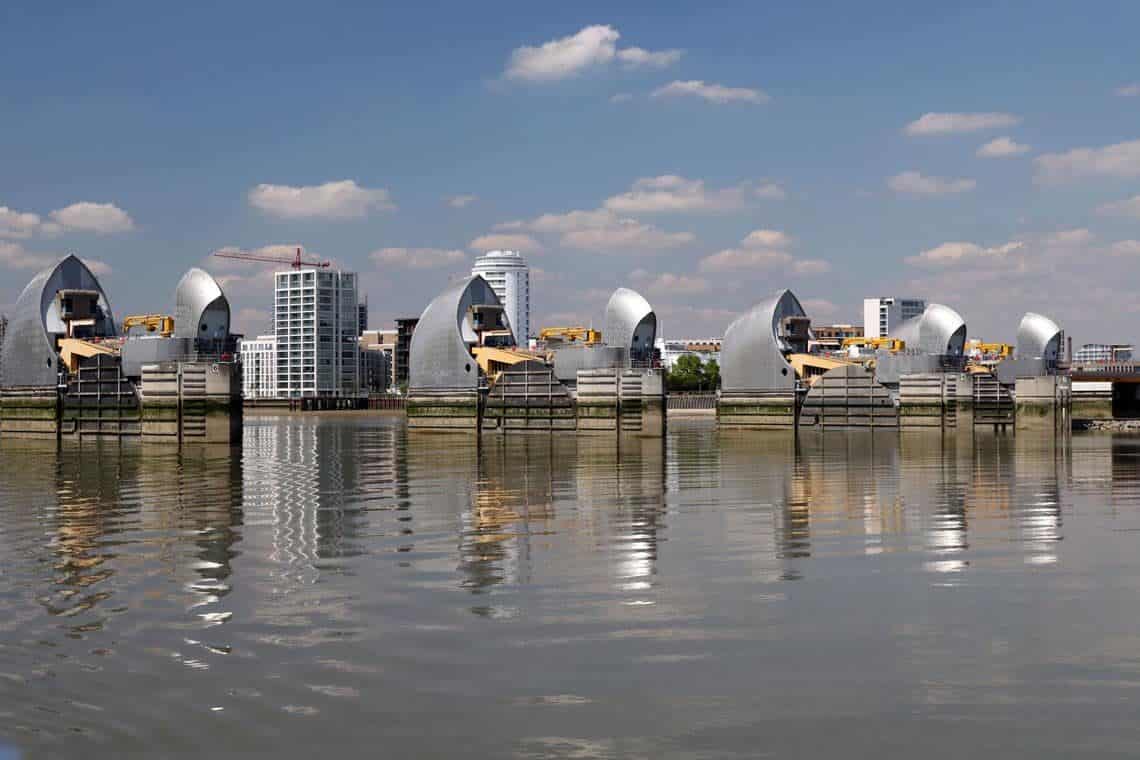 La Thames Flood Barrier est l'une des plus grandes défenses mobiles contre les inondations au monde. Depuis son achèvement en 1986, la barrière a été fermée 182 fois (précision en février 2018). 95 de ces fermetures visaient à protéger contre les inondations causées par les marées et 87 fermetures visaient à protéger contre les inondations causées par les marées et les eaux fluviales.
Between April & October Thames River Services operate five sailings to the Thames Barrier everyday. You can join a barrier cruise at Westminster Pier, St. Katharine Pier & Greenwich Pier.
2. Relax on a Sunday Evening Cruise from Greenwich Pier
We have been operating our 2-Hour Sunday Evening Cruise for over 30 years, it's London's oldest evening cruise & departs from Greenwich Pier (by the Cutty Sark) every Sunday from May until September. Our evening cruises operate from 19:00 – 21:00 during May, June, July & August & 18:30 – 20:30 in September. The cruise travels upriver from the Royal Borough of Greenwich, passing Docklands & underneath Tower Bridge before cruising through the City of London & City of Westminster. We travel as far as time & tide allow before turning & cruising back to Greenwich.
Our Sunday Evening Cruise is the perfect way to end a day out in Greenwich, we have indoor & outdoor seating, heating, a fully licensed bar & a live commentary.
Known as the 'Houses of Parliament', the new palace was built between 1840-1870 after the original palace was damaged during a fire. The palace is the home of UK Parliament & the iconic Elizabeth Tower (known as Big Ben).
While parliament is in recession the Palace will be open for audio tours & guided tours in a range of languages seven days a week. Discover the history behind one of the countries greatest Gothic buildings & marvel at Augustus Pugin's elaborate interiors.
After the tour you can indulge in afternoon tea in a room with a River Thames view.
4. Greenwich Summer Festival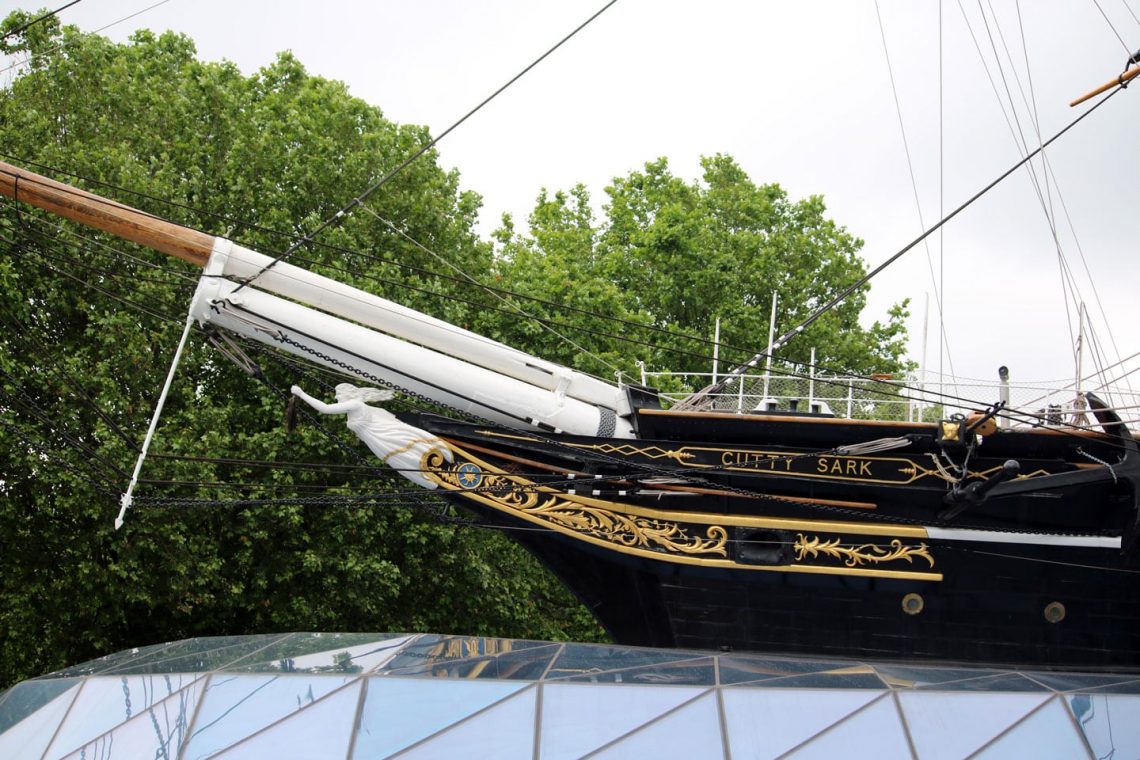 The Greenwich Summer Festival takes place at Cutty Sark Gardens, next to the Cutty Sark & Greenwich Pier. The Festival brings a range of delicious street food, arts & crafts & live entertainment.
5. Visit the State Rooms at Buckingham Palace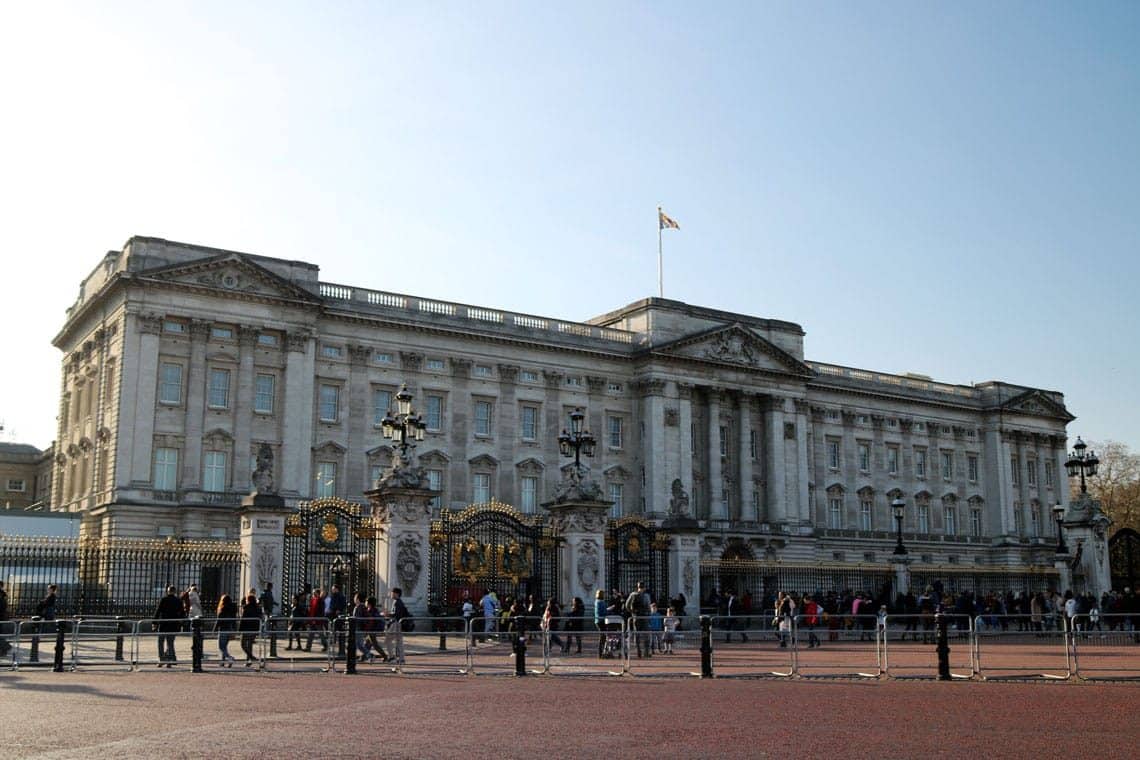 Buckingham Palace has been the home of the Monarch since the accession of Queen Victoria in 1837. Originally built in 1703 for the Duke of Buckingham the house was purchased by King George III as a private residence for his wife, Queen Charlotte. The palace has seen numerous alterations including King George IV's magnificent staterooms (designed by John Nash) & the fourth wing (designed by Edward Blore) commissioned by Queen Victoria to create extra space to house her growing family.
From the 20th July – 29th September the magnificent State Rooms at Buckingham Palace will be open to the general public. Visitors can explore the State Rooms from £25.00 per adult or purchase a Royal Day Out for £45.00 which also includes entry to the Queens Gallery & the Royal Mews. Highlights of the State Rooms tour include the Grand Staircase, the Throne Room, the Ball Room & the largest private garden in London.
6. Tower Escape at the Tower of London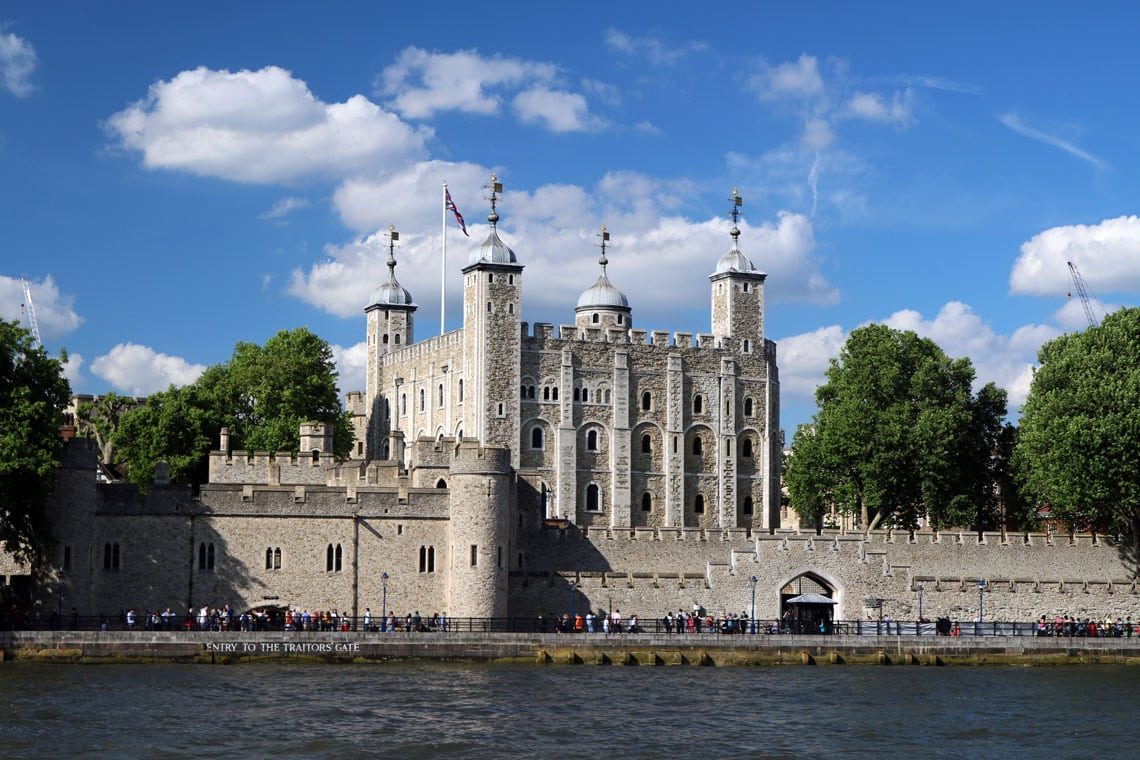 Visit the Tower of London & marvel at over 1000 years of history. View the Crown Jewels, hear stories from the Yeoman Warders & see the armour of Kings Henry VIII, Charles I & James II.
Explore the stories of prisoners held in the Tower of London during the reigns on Queen Elizabeth I & King James I. Meet prisoners Arbella Stewart, William Seymour & learn about John Gerard's escape from the Salt Tower. Tower Escape takes place multiple times each day & is included in palace admission.
7. Luna Cinema at the Old Royal Naval College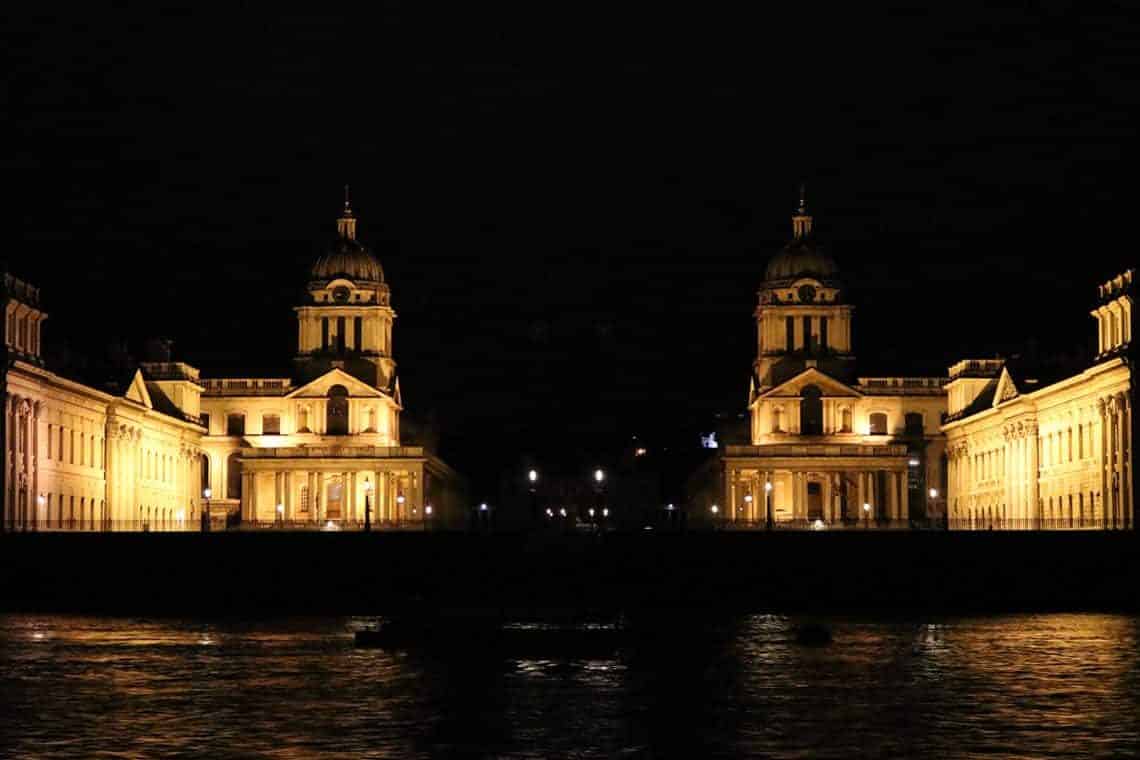 The Luna Cinema is coming to the Old Royal Naval College for three nights of films all shown within the grounds of Sir Christopher Wren's riverside masterpiece. Thursday 29th will be Les Miserables, a film which saw the Naval College's grounds transformed into 18th Century France during the French revolution. Friday 30th August will feature The Greatest Showman & Saturday 31st will be Bohemian Rhapsody.
8. Pollinators in Greenwich Park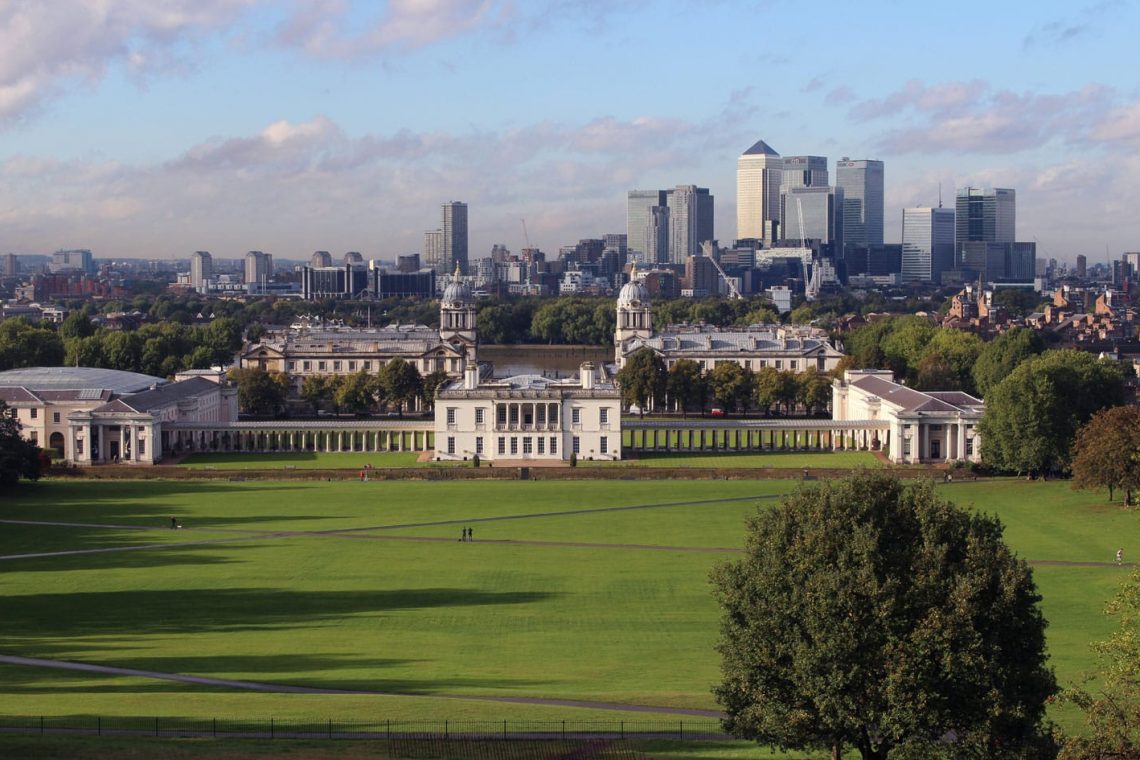 Visit Greenwich's Royal Park for a morning of family activities & learn about the butterflies, bugs & beetles who call the park home.
Tickets are £6 for children & free for adults & can be purchased on the Royal Parks website.
Une visite à Londres n'est pas complète sans une croisière sur la Tamise. Thames River Sightseeing propose des services réguliers à partir de six jetées sur la Tamise, notamment la jetée de Westminster, la jetée Embankment et le Tower Bridge Quay (Quai Sainte-Catherine) et la jetée de Greenwich. Thames River Sightseeing opère 361 jours par an avec une flotte de navires tout temps avec des ponts ouverts spacieux parfaits pour les mois d'été et des salons chauffés avec des fenêtres panoramiques pour les mois les plus froids. Les navires vont des bateaux à passagers plus traditionnels sur la Tamise (London Rose) à des navires plus modernes spécialement construits pour la Tamise (Thomas Doggett). Une croisière entre Westminster et Tower Bridge Quay ne prend que 30 à 40 minutes et passe devant de nombreux monuments de Londres, dont le nouveau palais de Westminster (Chambres du Parlement), the London Eye, the Tower of London, Tower Bridge, the Shard, London Bridge & Tower Bridge.
Passengers can embark at Westminster Pier, Embankment Pier, Festival Pier, Bankside Pier, Tower Bridge Quay or Greenwich & take advantage of a range of ticketing options. Single tickets are suited for day trippers or passengers travelling in or out of London & return tickets allow passengers to disembark & explore before joining a return sailing later the same day. A 2 Day River Pass is the perfect option for anyone visiting London over multiple days. A River Pass allows unlimited travel on our services for just £21.00 per adult, a family River Pass is just £42.00 (pour 2 Adultes + 3 Enfants).
Thames River Sightseeing propose également d'excellents tarifs de groupe et des réductions, parfaits pour les familles, les voyagistes ou les professionnels du voyage. Des toilettes et un guide audio multilingue sont disponibles sur toutes les traversées. L'audioguide multilingue est un commentaire informatif disponible via notre Wi-Fi à bord en anglais, français, allemand, italien, espagnol ou mandarin (L'appareil intelligent et les écouteurs ne sont pas fournis, en savoir plus).
Westminster Pier is located on the North shore of the River Thames in the City of Westminster. The pier is a short walk from the Palace of Westminster (Houses of Parliament), Westminster Abbey & St. Margaret's Church (A UNESCO World Heritage Site). Numerous museums & landmarks are within walking distance of Westminster Pier including the Banqueting House, Household Cavalry Museum, the National Gallery & the London Eye.
St. Katharine Dock was constructed by Thomas Telford & opened in 1828. The docks became popular with expensive cargo's from around the world including ivory, shells, sugar, marble, wines, fragrant spices & perfumes. Today St. Katharine's is a haven for yachts & historic vessels including traditional Thames sailing barges. A wide range of cafes, bars & restaurants are located at St. Katharine's & regular food markets also take place throughout the week.
Greenwich Pier is located on the South shore of the River Thames in Maritime Greenwich, a UNESCO World Heritage Site. The pier sits between the famous tea clipper Cutty Sark & Sir Christopher Wren's Riverside Masterpiece, the Old Royal Naval College. Today the Royal Borough of Greenwich is an eclectic mix of historical & modern buildings. Greenwich town centre is home to a collection of museums, pubs, restaurants, markets & shops.