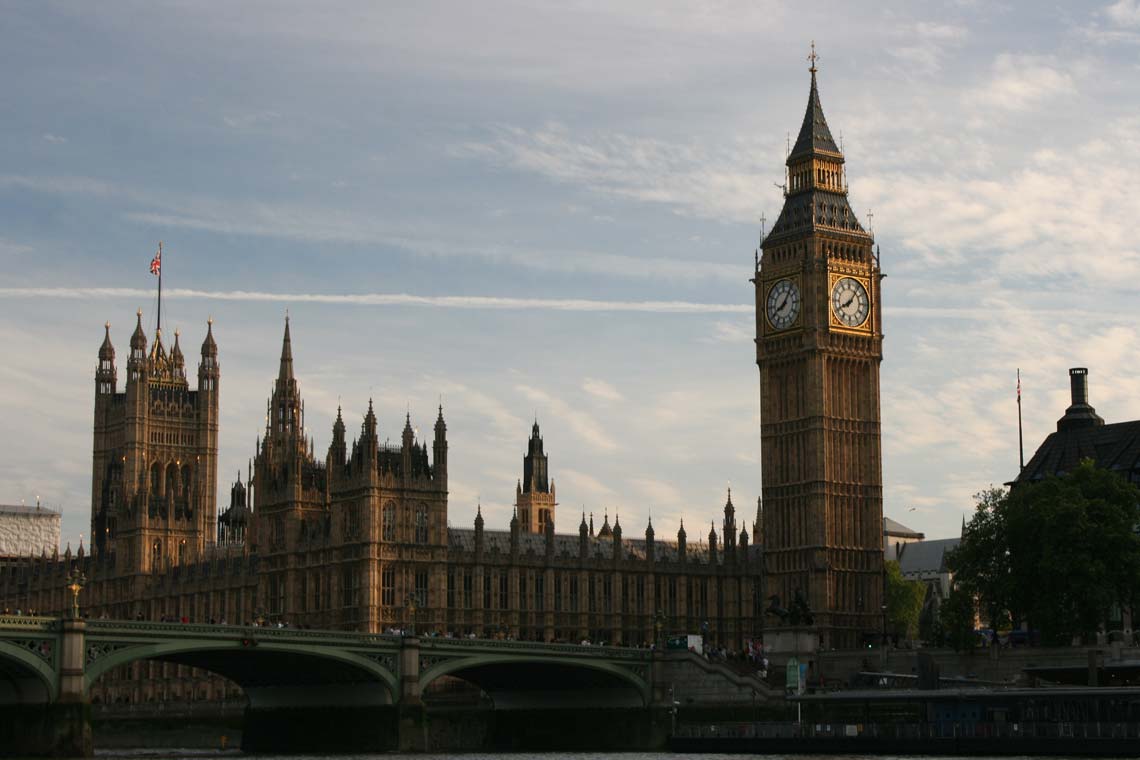 Summer is approaching fast & we have a wide range of cruises available throughout 2019. Thames River Services will be operating daytime cruises between Westminster, St. Katharine Docks (for Tower of London), the Royal Borough of Greenwich & the Thames Flood Barrier.
We have been operating our Sunday Evening Cruise for over 30 years & are pleased to announce it will be operating every Sunday from the 5th May until the 29th September 2019. The ticket prices are remaining the same however our Senior Ticket has been replaced with a Concession Ticket which is available to over 60's & any Freedom Pass Holders.
Once again our Shared New Year's Eve Boat Parties will be departing from Westminster Pier. These 5-Hour cruises include selected beers, ciders, wines, soft drinks & there will also be a finger buffet available on-board. Tickets for M.V Avontuur IV are £175.00 Per Person & are available to book through our online store.
Sunday Evening Cruise departs Greenwich Pier every Sunday from the 5th May to the 29th September 2019. The cruise travels upriver from the Royal Borough of Greenwich, passing Docklands & underneath Tower Bridge before cruising through the City of London & City of Westminster. We travel as far as time & tide allow before turning & cruising back to Greenwich.
El crucero se realiza a bordo de uno de nuestros barcos de pasajeros con cómodos asientos en el interior y una gran cubierta abierta con asientos al aire libre. También hay un bar con licencia y servicios sanitarios en el salón. Durante el crucero, un miembro de nuestra tripulación señalará lugares de interés en forma de comentario. También tenemos una audioguía disponible en inglés, alemán, francés, italiano, español y mandarín (disponible a través de Wi-Fi, no se proporcionan dispositivos inteligentes ni auriculares).
Durante el crucero, vemos más de 44 puntos de referencia ribereños de Londres, incluido el Old Royal Naval College, la cortadora de té Cutty Sark, la Torre de Londres, el HMS Belfast, el Shard, la Tate Modern, la Catedral de St. Paul, el London Eye y el New Palace de Westminster. También navegamos bajo una serie de puentes icónicos, incluidos Tower Bridge, London Bridge y Millennium Footbridge.
Con mas de 50 anos de experiencia, Thames River Services opera cruceros turisticos diarios entre Westminster Pier, St. Katharine Pier (para la Torre de Londres) y Greenwich Pier. Y de abril a octubre, es la única compañia de cruceros en Londres con salidas adicionales a la Barrera del Tamesis. Disponemos de una flota de embarcaciones modernas a la par de tradicionales, con asientos interiores y al aire libre. Las salidas son cada 30 min entre abril y octubre y cada 40 min entre noviembre y marzo.
The service is formed by several modern but traditional vessels with indoor areas & open decks.
Uno de los mejores lugares en Londres para ver los fuegos artificiales en la víspera de Año Nuevo es desde un bote en el río Támesis. Tenemos numerosos cruceros compartidos de Nochevieja en barco y chárters privados para elegir.
Nuestras fiestas en barco compartidas de Nochevieja de 5 horas parten del muelle de Westminster a bordo de grandes barcos de pasajeros de clase V. Todas nuestras fiestas en barco compartidas cuestan £175.00 por persona e incluyen cervezas seleccionadas, sidras, vinos, refrescos, un buffet frío y una discoteca.
Las embarcaciones estarán decoradas con buen gusto con decoraciones festivas y centelleantes luces navideñas creando un ambiente cálido y acogedor a bordo. Los espacios interiores tienen calefacción y cuentan con bares con licencia completa que sirven una amplia gama de cervezas, sidras, vinos y refrescos gratuitos (se pueden comprar licores, vino espumoso y champán).