The Great Fire of London, 1666
The Great Fire of London started on Sunday 2nd September 1666 in the King's bakery in Pudding Lane. The fire raged for almost five days destroying over 13,200 houses, 87 parish churches, the Royal Exchange, Guildhall & St. Paul's Cathedral. Despite the devastation caused by the fire only a small number of Londoners perished in the fire.
On Thursday 5th September all of the major fires had been extinguished & the task of rebuilding London was given to Sir Christopher Wren. Wren's new design for London featured new wider streets leading from spacious piazzas & a new St. Paul's Cathedral as the centrepiece. The new street layout was not accepted & the City was hastily rebuilt following the original medieval street layout.
Sir Christopher Wren was responsible for building the Monument for the Great Fire of London (finished in 1677) & the new St. Paul's Cathedral.
The Monument to the Great Fire of London was designed by Christopher Wren & Robert Hooke. The Monument stands 202 feet tall & is located exactly 202 feet from the bakery of Thomas Farriner where the Great Fire of London started in 1666.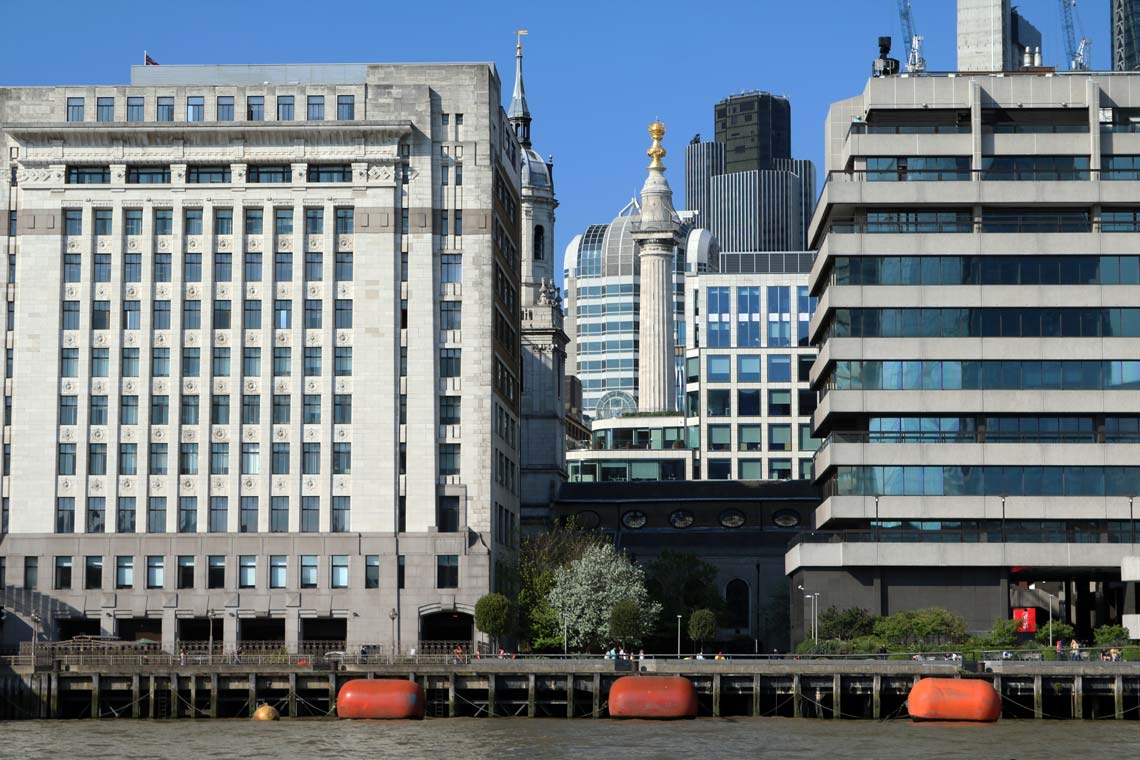 There have been several cathedrals on the site on St. Pauls dating from as early as 604 AD. The most notable of these was the cathedral built by the Normans between 1087 & 1240. The Norman St. Pauls was the largest building in Medieval England, it lasted for almost 600 years surviving the Reformation & the English Civil War. In August 1666 Christopher Wren finalised plans to restore the cathedral although little more than a week later St Pauls was destroyed in the Great Fire of London. Construction of the new cathedral commenced in 1675 & lasted for 33 years. The new cathedral was consecrated on the 2nd December 1667 & still stands today. St. Pauls is open for prayer seven days a week, sightseers can visit the cathedral from Monday – Saturday.