M.V Avontuur IV (Adventure IV) is an all-weather vessel originally built in the Netherlands. After a number of years as a private hire vessel Avontuur was brought to London & joined the Viscount Cruises fleet. After an extensive renovation Avontuur is now one of London's more versatile party boats with full air-conditioning, a large saloon & spacious lower dance floor.
Spacious Saloon

120 sq. m

Lower Dance Deck 

46 sq. m

Large Top Deck (Open Air) 

112 sq. m

Aft Deck (Semi-Enclosed)
Climate Control
Fully Licensed Bar
Sound Equipment


(Available For Hire)

Audio Guide
(Available in 6 languages)
Toilet Facilities
Standing Reception | 180 
Seated Dining | 128 

(Tables of 8)
Transfers | 246 
Sightseeing | 246 
Monday – Thursday | £1,140.00*
Friday – Sunday** | £1,320.00*
After Midnight Surcharge | £150.00
M.V London Rose (Originally named M.S Passauer Wolf) was built in Regensburg, Germany. After many years cruising the Danube she was brought to the Port of London to join the Viscount Cruises fleet. She has spent the last fifteen years serving as one of London's most popular private hire vessels. Having been extensively refurbished throughout her time in London she now boasts expansive booth seating, a spacious dancefloor and a well-stocked bar.

Monday – Thursday | £1,080.00 (No VAT*)
Friday – Sunday** | £1,200.00 (No VAT*)
After Midnight Surcharge | £150.00 (No VAT*)
The flagship of the Thames River Services Fleet, M.V Thomas Doggett is a state-of-the-art sightseeing vessel capable of carrying up to 528 passengers across her two decks. The vessel was completed at Maasbracht in the Netherlands in 2016 & was officially named by the Lord Mayor of London Andrew Parmley on Friday 14th July 2017. Thomas Doggett entered service the following day operating sightseeing cruises between Westminster Pier, St. Katharine Pier, Greenwich Pier & the Thames Flood Barrier. The vessel is also available for private charters including sightseeing cruises & transfers between various locations.
The saloon can comfortably seat 286 passengers and features large panoramic windows, central heating & soft lighting. The fully licensed bar & toilet facilities are located at the back of the saloon. The bar serves a range of beers, wines, soft drinks & hot drinks. Drinks purchased at the bar can be taken anywhere on-board the vessel. The saloon is wheelchair accessible (via a small ramp) and an accessible toilet is located at the rear of the vessel. The upper deck can sit 242 passengers at bench seating and provides outstanding 360 degree views of the city.
Thomas Doggett is fitted with an automated audio guide allowing passengers to use their phone & headphones to listen to a commentary in English, Spanish, French, Italian, German & Mandarin. The audio guide is accessible through Wi-Fi & points out landmarks, places of interest & tells the history of the city from as far up-river as Westminster to the Thames Flood Barrier at Woolwich.
Spacious Saloon
Large Top Deck (Open-Air)

Aft Deck (Semi-Enclosed)
Heating
Fully Licensed Bar
Audio Guide

(Available in 6 languages)



Toilet Facilities
Monday – Wednesday | POA*
Thursday – Sunday** | £2,000.00*
After Midnight Surcharge | £150.00
Executive Launches (12 Passengers)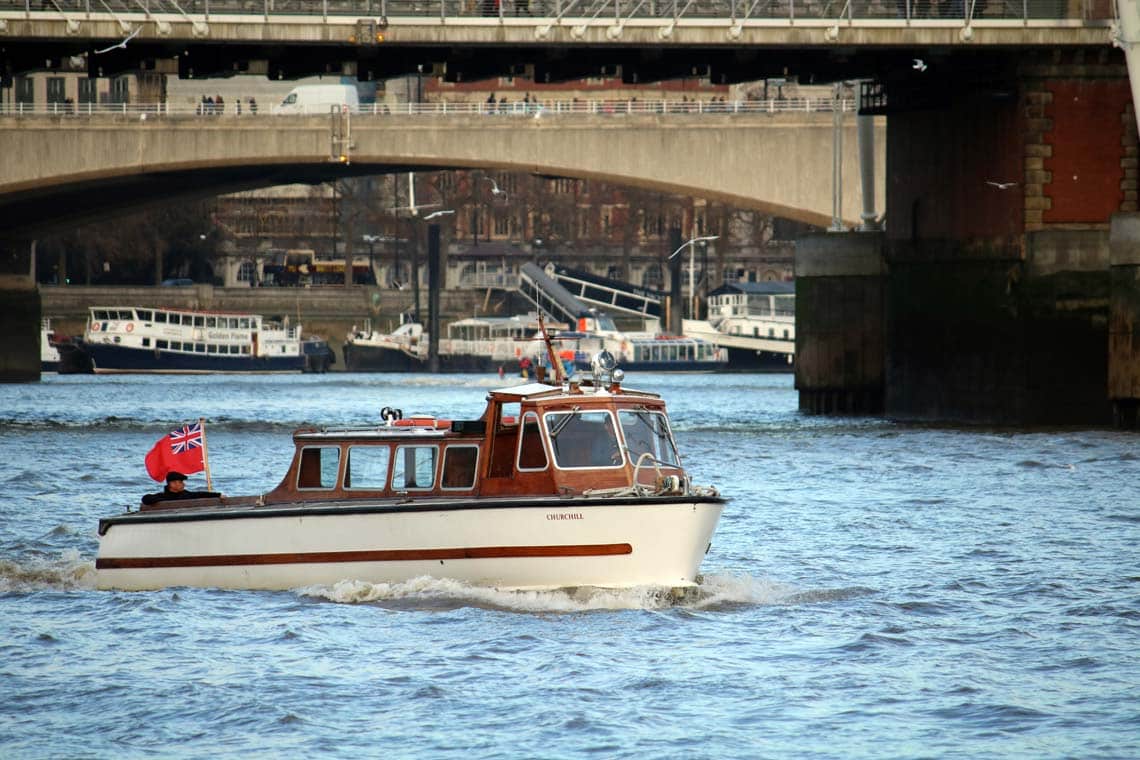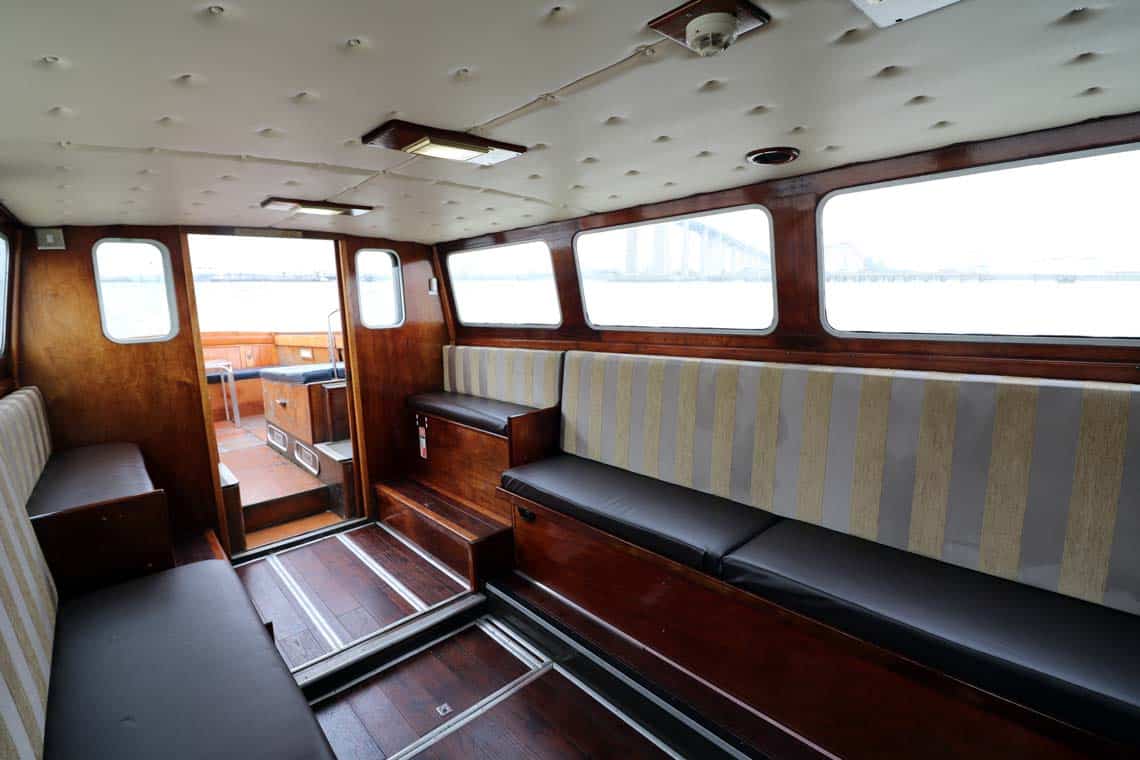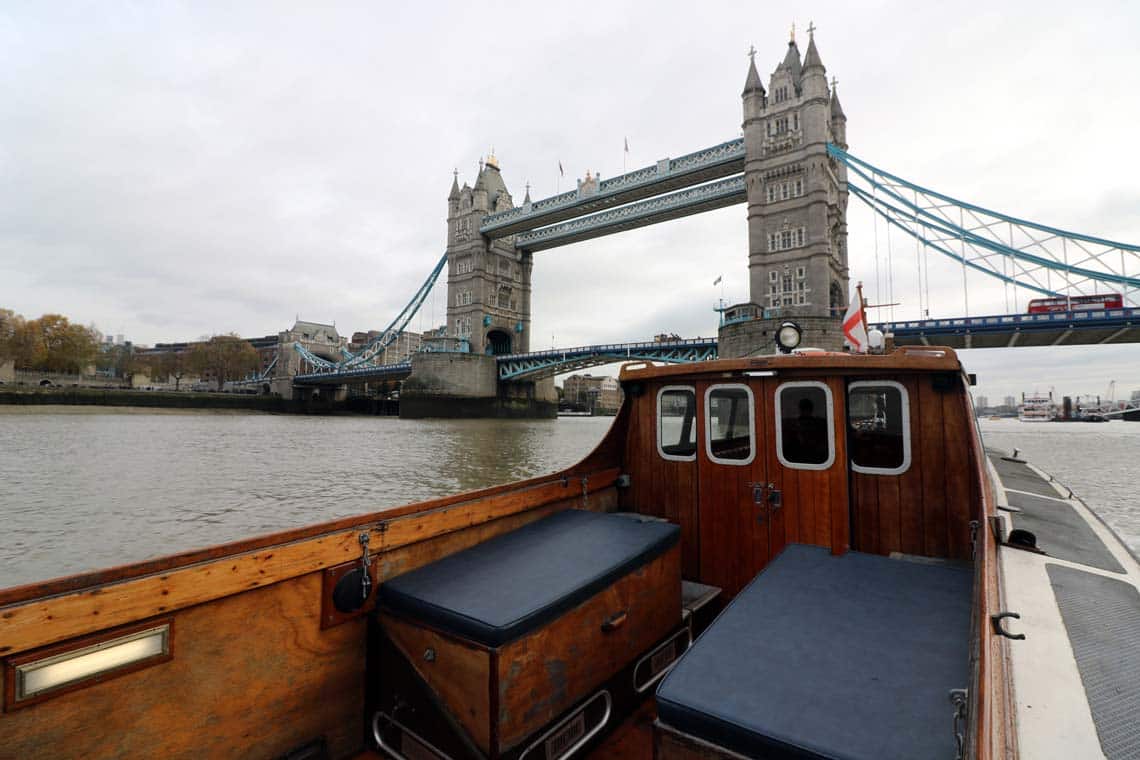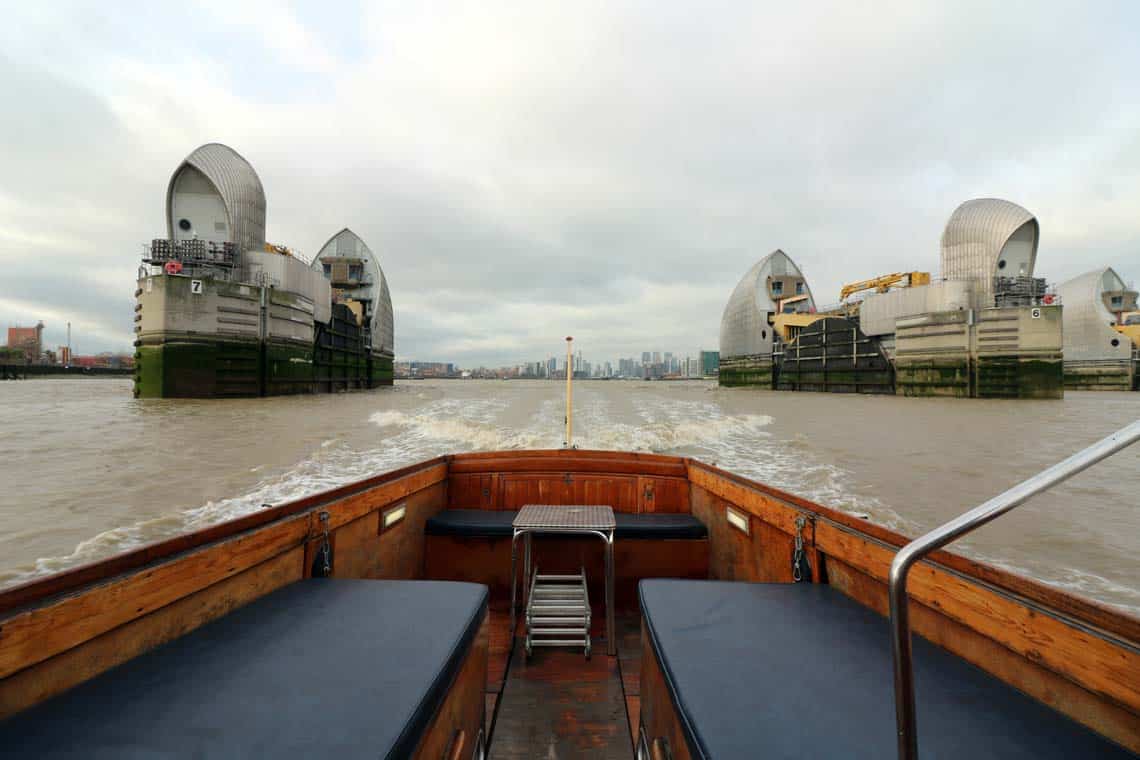 M.V Churchill has been restored to her former glory and is now available for private hire on the River Thames. Churchill can comfortably carry up to 12 passengers to and from multiple destinations on the River Thames. The interior saloon is furnished with sleek upholstery and an elegant wood finish. The alfresco deck features padded seating where you and your guests can sit back, relax and watch the sights of London pass by.
Churchill is perfect for high-speed transfers to and from venues such as the o2 Arena and a wide range of Canapés and reception drinks are available to compliment your charter. Whether you are looking for a small vessel for a sightseeing cruise, river transfer or romantic cruise travel in comfort aboard M.V Churchill.
Monday – Thursday | £709.50* (3-Hours)
Friday – Sunday ** | £924.00* (3-Hours)
After Midnight Surcharge | £100.00 (Per Hour)
* All Class V charters are charged at a minimum of 4-hours. All Executive Launch charters are charged at a minimum of 3-hours.
** Friday – Sunday Rates apply on all Bank Holidays. Bespoke rates apply for New Year's Eve & Special Events including but not limited to Bonfire Weekend, Lord Mayor's Show Weekend & Halloween Weekend.
*** Sound Equipment or Bluetooth Sound Systems are not included in the vessel charter rates. Any sound requirements are subject to an extra charge.