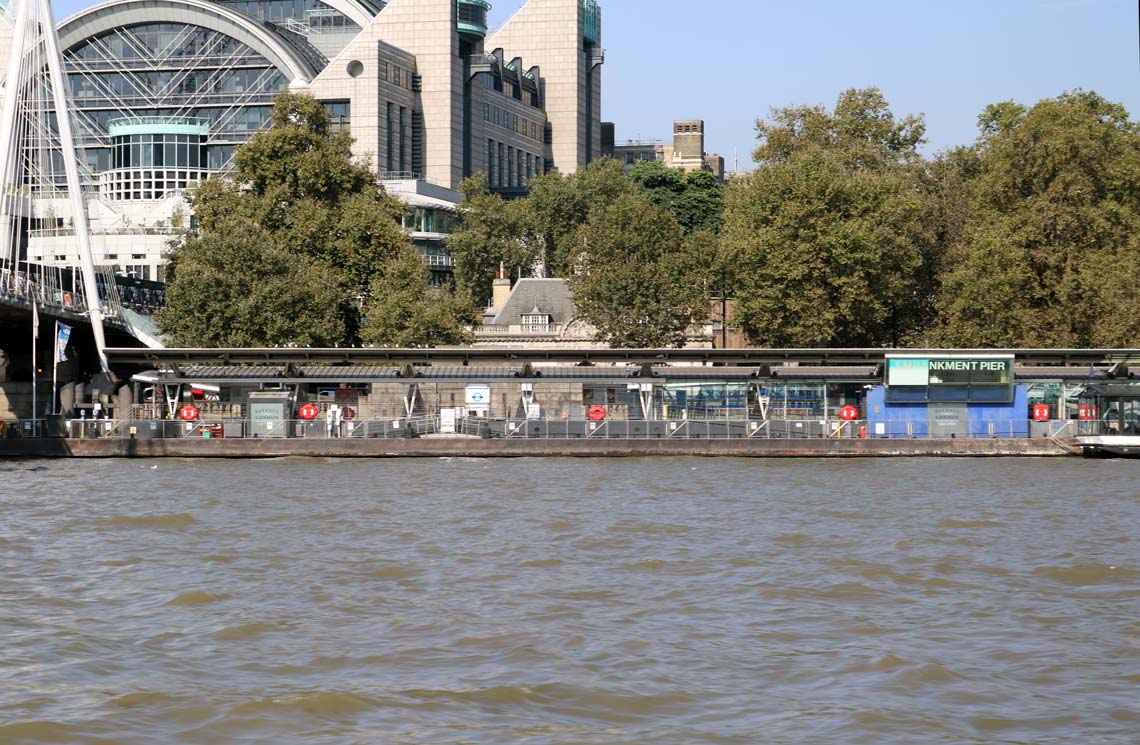 Embankment Pier is located on the North shore of the River Thames next to the Charing Cross Railway Bridge and Embankment Station.
Embankment Pier is just a short walk from Westminster Pier, Villiers Street, the Strand and a number of famous landmarks.
Landmarks near Embankment Pier include Cleopatra's Needle, the Savoy Hotel, Somerset House & the New Palace of Westminster (Houses of Parliament).
National Rail
Underground
Cycle Hire
Embankment Pier Location
Daytime Cruises from Embankment Pier
Thames River Sightseeing have been operating cruises on the River Thames for over 50 years. All of our sightseeing vessels are operated by experienced crew & feature indoor seating, outdoor seating & open decks.
* Cruises to the Thames Flood Barrier will only operate between 30th March 2020 – 1st November 2020. The last boat to the Thames Barrier departs Westminster Pier at 14:30, St. Katharine Pier at 14:50 & Greenwich Pier at 15:30.
Only pre-booked groups can embark or disembark at Barrier Gardens Pier.
Evening Cruises from Embankment Pier
We do not currently have any evening cruises planned from Embankment Pier. Click the link below to view our evening cruises from other piers.
Private Charters from Embankment Pier
Our versatile party boats are a popular choice on the River Thames. Large open decks, heated saloons & fully licensed bars are just a few of the facilities to be found on-board.
We provide a wide range of catering & dining options, perfectly paired with our extensive wine menu. Our entertainment options & decorations can also make your event truly unique.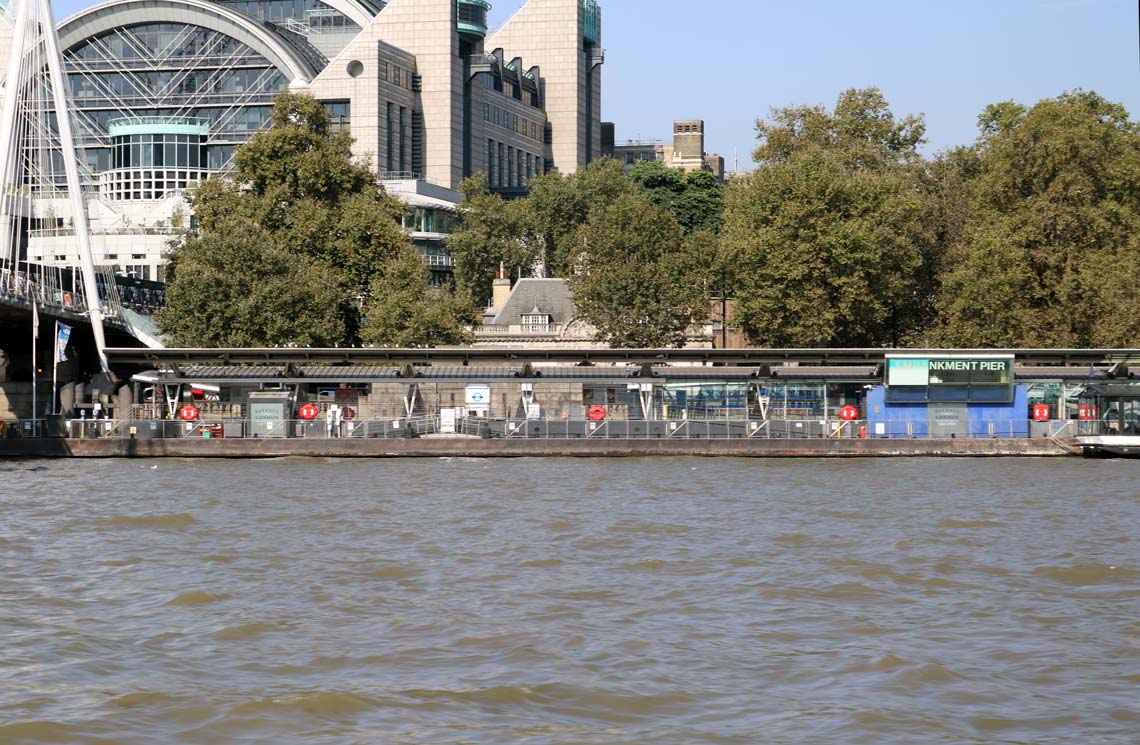 Embankment Pier is part of Thames River Sightseeing's Hop-On Hop-Off Route. Passengers can travel to Festival Pier, Bankside Pier, St. Katharine Pier & Westminster.
Passengers can also change at St. Katharine Pier & continue downriver to the Royal Borough of Greenwich & the Thames Barrier.
We operate daytime cruises from 6 piers on the River Thames & private charters from over 20 piers. Click the link below to view all piers.