Sightseeing Trips & Tours
At Viscount Cruises we have a wide range of options for sightseeing on the River Thames in London. We operate a daily service with Thames River Sightseeing calling at Westminster Pier, St. Katharine Pier (for the Tower of London) & Greenwich Pier (for the Cutty Sark & Royal Museums Greenwich).
We also operate our popular 2-Hour Sunday Evening Cruise from Greenwich Pier. Sunday Evening Cruise operates every Sunday during May, June, July, August & September.
Our fleet of modern & traditional vessels are also available for private charters with a range of bar services & catering options. We can operate private sightseeing cruises from numerous piers on the River Thames including Westminster, Waterloo (London Eye), Tower Pier & Greenwich Pier.
A visit to London isn't complete without a cruise on the River Thames. Thames River Sightseeing operate regular services from six piers on the River Thames including Westminster Pier, Embankment Pier, Tower Bridge Quay (St. Katharine Pier) & Greenwich Pier. Thames River Sightseeing cruise 361 days a year & operate a fleet of all-weather vessels with spacious open decks perfect for the summer months & heated saloons with panoramic windows for the colder months. The vessels range from more traditional River Thames passenger boats (London Rose) to more modern vessels purposefully built for the River Thames (Thomas Doggett). A cruise between Westminster & Tower Bridge Quay takes just 30-40 minutes & passes numerous London landmarks including the New Palace of Westminster (Houses of Parliament), the London Eye, the Tower of London, Tower Bridge, the Shard, London Bridge & Tower Bridge.
Passengers can embark at Westminster Pier, Embankment Pier, Festival Pier, Bankside Pier, Tower Bridge Quay or Greenwich & take advantage of a range of ticketing options. Single tickets are suited for day trippers or passengers travelling in or out of London & return tickets allow passengers to disembark & explore before joining a return sailing later the same day. A 2 Day River Pass is the perfect option for anyone visiting London over multiple days. A River Pass allows unlimited travel on our services for just £21.00 per adult, a family River Pass is just £42.00 (for 2 Adults + 3 Children).
Thames River Sightseeing also offer excellent group rates & discounts which are perfect for families, tour companies or travel trade. Toilet facilities & a Multilingual Audio Guide are available on all sailings. The Multilingual Audio Guide is an informative commentary available through our onboard Wi-Fi in English, French, German, Italian, Spanish or Mandarin (Smart device & headphones are not provided, Read More).
Groups & Private Charters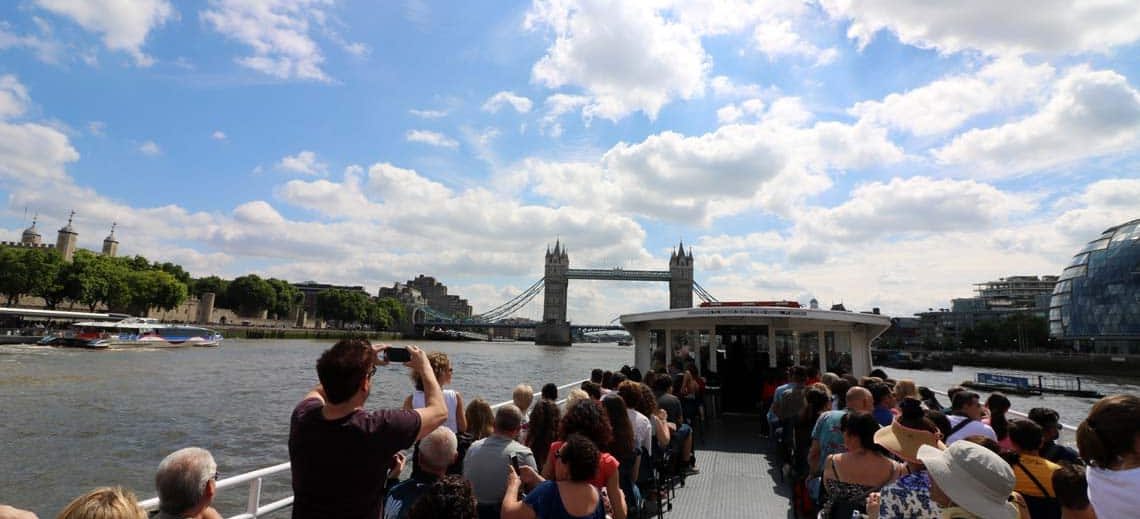 All of our passenger boats are available for private charter for sightseeing tours and other events. Our Class V vessels, Avontuur IV & London Rose have heated interiors, spacious open decks and fully licensed bars serving alcoholic, soft & hot beverages.
Our executive launch, M.V Churchill can carry 12 passengers for more intimate charters & sightseeing tours.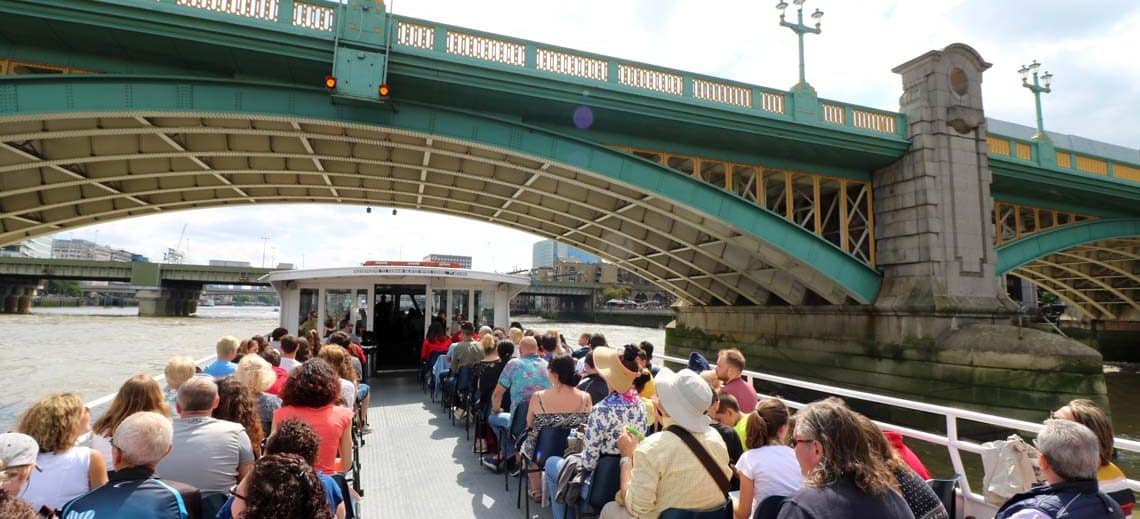 We offer a 10% discount for groups of 10 or more passengers on our daytime sightseeing tours with Thames River Services & on our Sunday Evening Cruises.