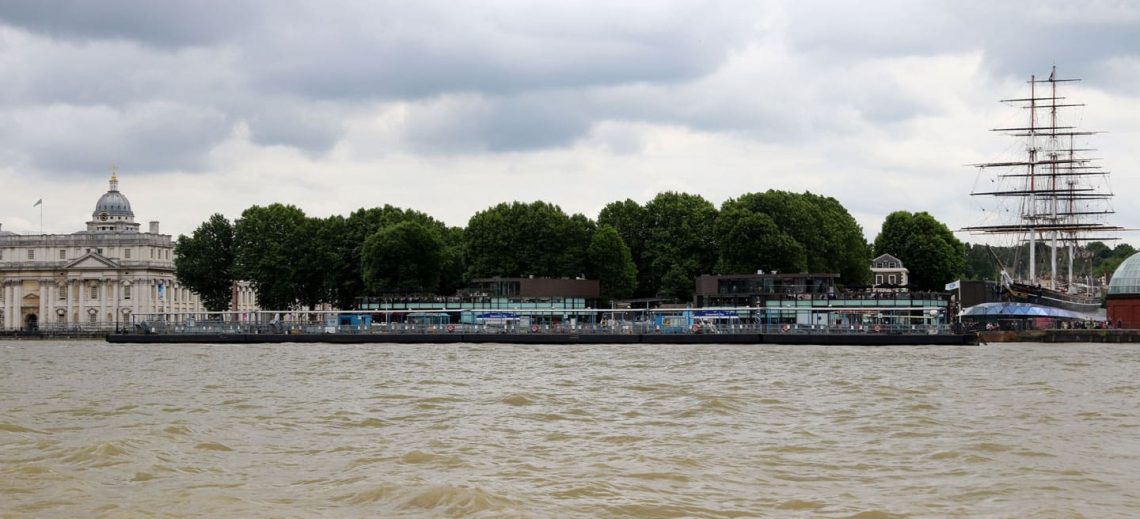 Transport for London are conducting a major renovation of Greenwich Pier between November 2017 and March 2018. The renovation is expected to increase the pier's lifespan by a decade and will involve the pontoons being removed in two phases. Some of the works which will be carried out include replacing the anchor chains, refurbishing the connection hinges between the pontoons, repairs to the main decks and a fresh coat of paint below the waterline
Greenwich Pier will be closed for four days during February.
Monday 19th February 2018 – All Day
Tuesday 20th February 2018 – All Day
Tuesday 27th February 2018 – All Day
Wednesday 28th February 2018 – All Day
There will be no Thames River Services trips to Greenwich on the above dates. Services between Westminster Pier & Greenwich Pier will resume on Wednesday 21st February after the first closure and on Thursday 29th February after the second closure.
Circular Cruise Westminster
Circular Cruise Westminster will still be operating services from Westminster to St. Katharine Pier calling at Embankment Pier, Festival Pier & Bankside Pier.
About Thames River Services
Thames River Services (TRS) have been operating daily sightseeing tours since 1986, our current service operates between Westminster Pier, St. Katharine Pier (for Tower of London) & Greenwich Pier. During the summer months we operate the only river tours to the Thames Flood barrier, departing Westminster Pier, St Katharine Pier & Greenwich Pier five times a day.
Our vessels M.V London Rose & M.V Avontuur IV operate on these services along with M.V Thomas Doggett (owned & operated by TRS) and a collection of other modern & traditional vessels owned by our partners.