The Illuminated River Project
The Illuminated River Project is an extensive art project incororating fifteen of London's iconic bridges. Leo Villareal have designed elegant lighting to adorn each bridge & bring overlooked features to life such as the Vauxhall Bridge's bronze statues & Westminster Bridge's intricate design. The first four bridges (London Bridge, Cannon Street Railway Bridge, Southwark Bridge & the Millennium Bridge) were officially lit earlier this year & the following eleven are due to be lit over the next few years.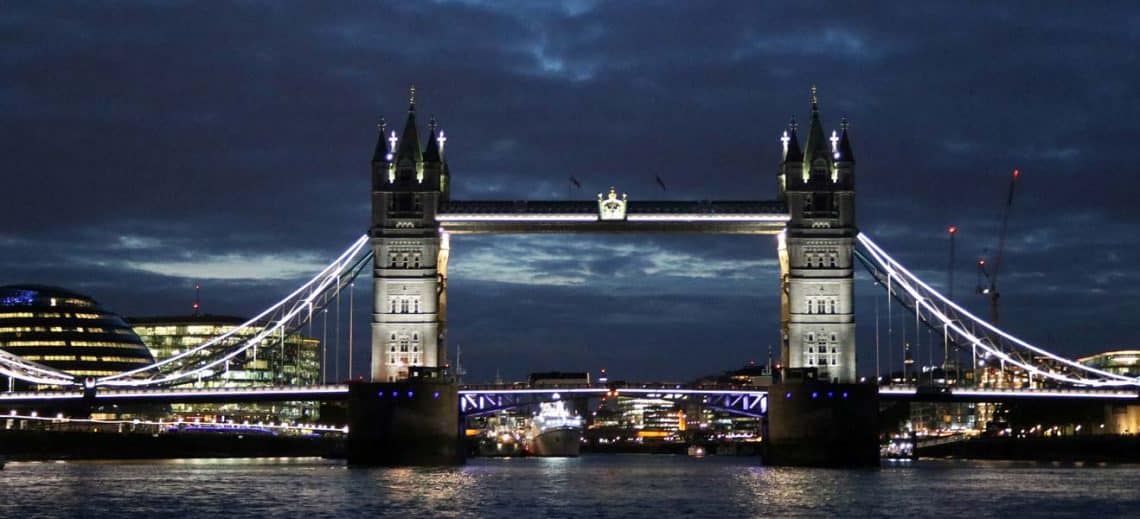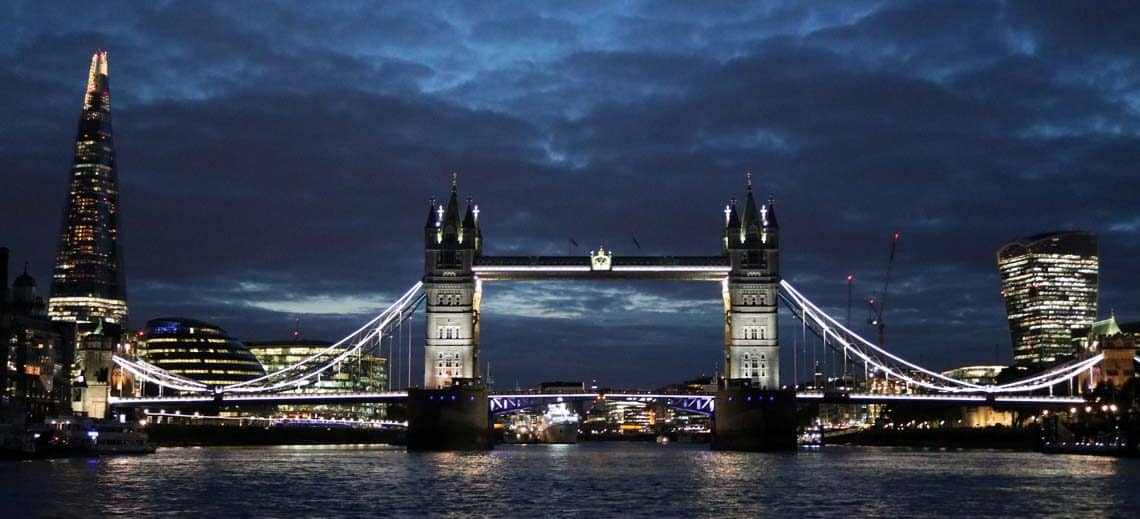 Tower Bridge is one of the most famous bridges in the world & was designed by Sir John Wolfe Barry & Horace Jones. The bridge opened in 1894 & the centre span is split into two bascules which open to allow ships to pass through to the Upper Pool.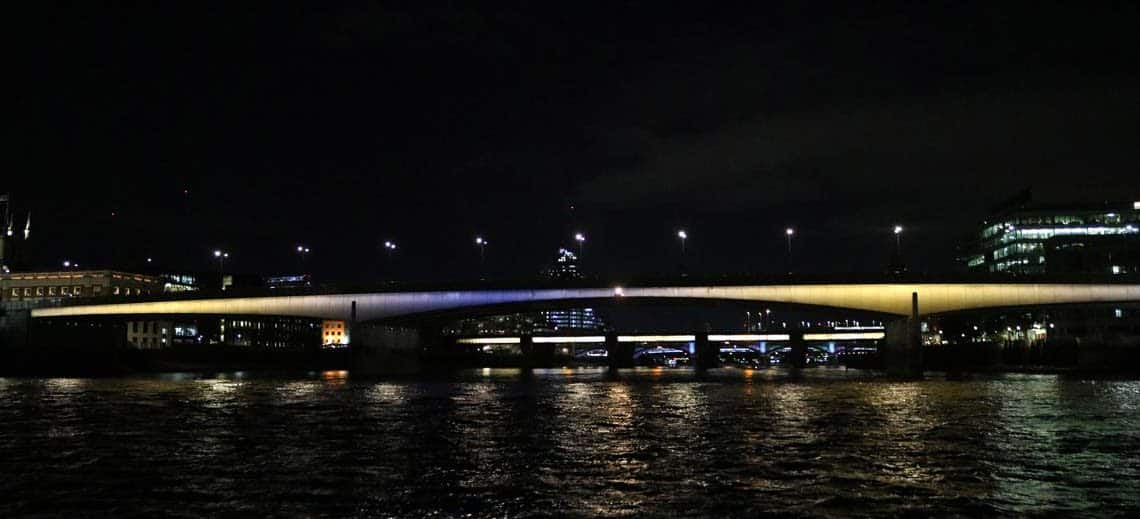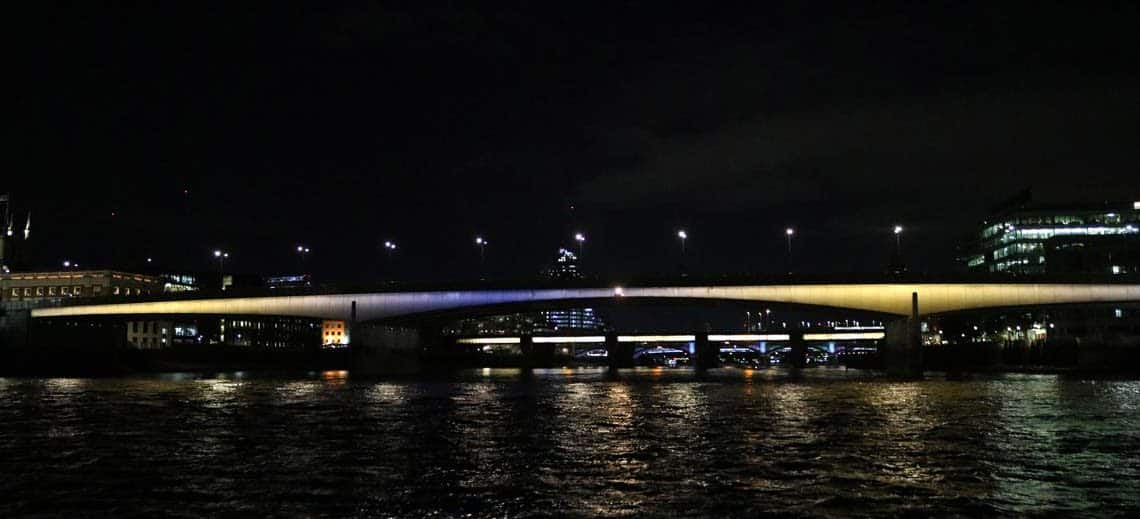 There has been a bridge across the River Thames on the site of London Bridge since Roman Britain. The current bridge is the fifth bridge to stand on this site and was opened by the Queen in 1973.
Cannon Street Railway Bridge
Cannon Street Railway Bridge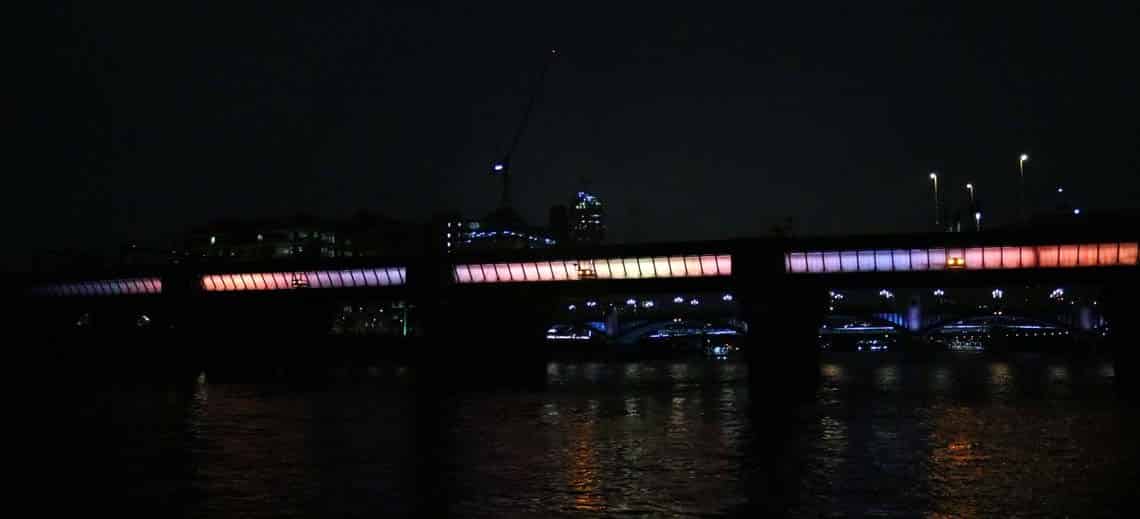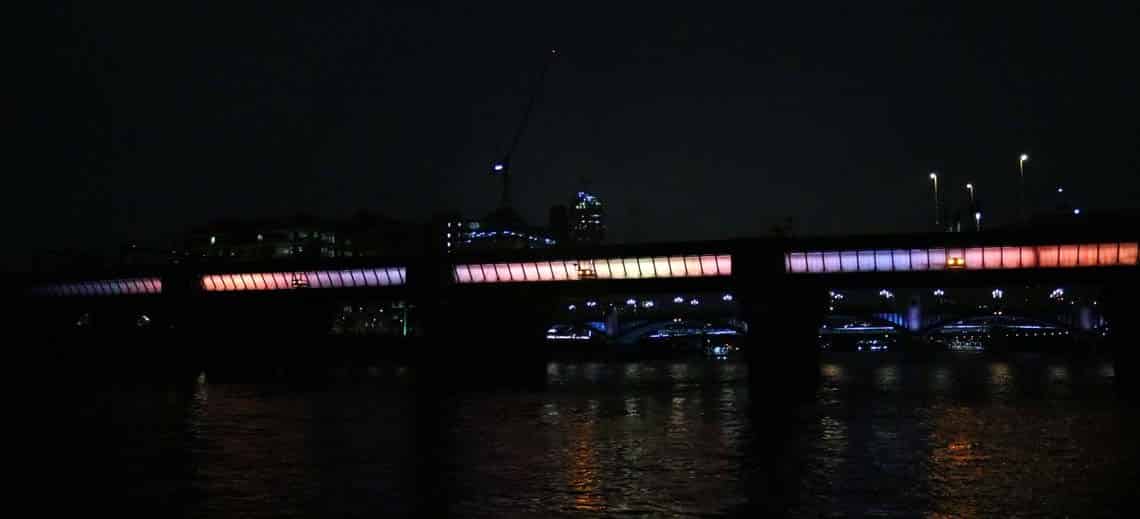 The Cannon Street Railway Bridge was designed by Sir John Hawkshaw for the South Eastern Railway. The bridge was completed 1866 at a cost of £193,000.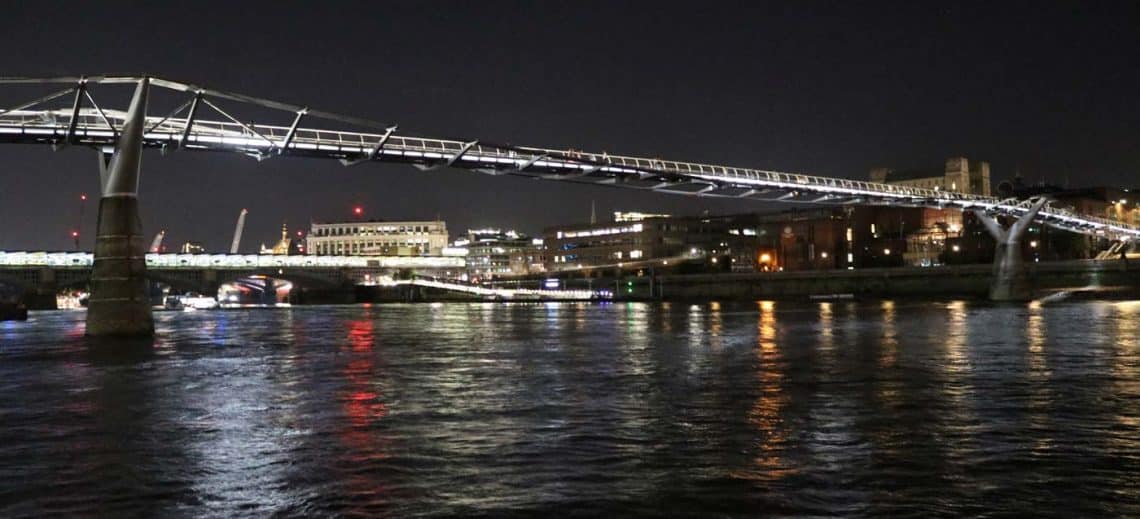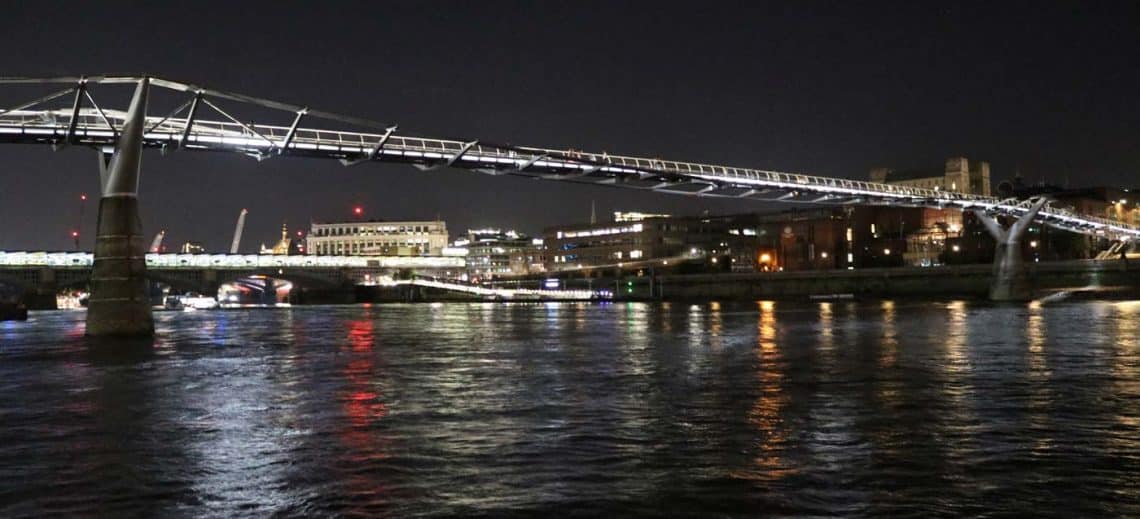 The Millennium Bridge links Bankside on the South Shore to the City of London on the North. The bridge opened in June 2000 & gained its nickname the "Wobbly Bridge" after an unexpected swaying motion caused it to close. After almost two years of modification the bridge re-opened.
Cruise Beneath the Illuminated Bridges
We have been operating our 2-Hour Sunday Evening Cruise for over 30 years, it's London's oldest evening cruise & departs from Greenwich Pier (by the Cutty Sark) every Sunday from May until September. Our evening cruises operate from 19:00 – 21:00 during May, June, July & August & 18:30 – 20:30 in September. The cruise travels upriver from the Royal Borough of Greenwich, passing Docklands & underneath Tower Bridge before cruising through the City of London & City of Westminster. We travel as far as time & tide allow before turning & cruising back to Greenwich.
Adult | £10.00 (16-59 years)
Concession* | £8.00
Child | £6.00 (6-15 Years)
Saver Ticket
£27.00 (2 Adults + 2 Children (Save £5.00)
£32.10 (2 Adults + 3 Children (Save £5.90)
Infant | £0.00
(Children aged 5 or below cruise for free but due to limited passenger numbers all infants require an infant ticket to board the vessel.)
*Concession applies to: Over 60's / Freedom Pass Holders.